6 ways to reduce stress associated with caregiving
Eau Claire and Chippewa Falls, Wis. – Nearly 30% of Wisconsin's population age 65 and older live alone; and 60,000 people report having difficulty with self-care such as bathing and dressing, according to the Wisconsin Department of Health Services (DHS), although it states this number is likely low.
Informal caregivers – those who are unpaid – assist others with daily living activities such as getting groceries, travel to medical appointments and cooking. Typically, these caregivers are a spouse, partner, family member, friend or neighbor.
An estimated 580,000 informal caregivers in Wisconsin provide more than 490 million unpaid hours of care annually to individuals with disabilities and older adults. 84% of those caregivers say they need more help and information with multiple, specific topics related to caregiving, according to the Family Caregiver Alliance (FCA). The top three areas of concern are:
Keeping their loved one safe
Managing their own stress
Making end-of-life decisions
Often caregivers face their own health problems and are under severe emotional stress and physical strain. 17% say their overall health and wellbeing has gotten worse as a result of their caregiving responsibilities, according to FCA.
Charlotte Sloan, director of post-acute care for HSHS Wisconsin which includes HSHS Sacred Heart and St. Joseph's hospitals, says caregiving can be overwhelming at times. "It's important to remember that taking good care of someone else only happens if self-care is a priority."
Here are six ways to reduce the stress of caregiving:
Learn about the family member's diagnosis. Knowledge about the medical condition helps caregivers understand the disease and plan ahead realistically.
Discuss finances and health care wishes. Although these conversations can be difficult, they help to better prepare for the future and relieve anxiety.
Invite family and close friends to discuss the care needed with and for their loved one. This meeting gives caregivers a change to say what they need, plan for care and ask others for help; do not be afraid to accept help.
Set realistic goals. Break large tasks into smaller steps that you can do one at a time. Begin to say 'no' to requests that are draining. Remember you are doing the best you can and making the best decisions you can at any given time.
Take advantage of community resources. Meals on Wheels, adult day programs and respite programs can help relieve the workload and offer needed breaks. Look for caregiver educational programs that will increase skills and knowledge while offering support.
Find support. This may be the most important thing a caregiver can do as they take on more responsibility. Support groups can be helpful in connecting with others who are experiencing the same circumstances. To find your local Aging and Disability Resource Center, visit the Wisconsin Department of Health Services webpage at: www.dhs.wisconsin.gov/adrc
For more information about programs and services available for older adults, visit the Wisconsin DHS webpage.
###
About HSHS Sacred Heart Hospital
HSHS Sacred Heart Hospital is sponsored by Hospital Sisters Ministries, the Hospital Sisters of St. Francis is the Founding Institute, and it is an affiliate of Hospital Sisters Health System. Since 1889, it has been meeting patient needs in western Wisconsin with the latest medical innovations and technology, together with a Franciscan whole-person healing tradition.

About HSHS St. Joseph's Hospital
HSHS St. Joseph's Hospital is sponsored by Hospital Sisters Ministries, the Hospital Sisters of St. Francis is the Founding Institute, and it is an affiliate of Hospital Sisters Health System. Since 1885, it has served the people of the Chippewa Falls area with health care that is high tech and high touch. Known locally for the quality of the care it provides patients, the hospital has been recognized nationally for its outstanding patient satisfaction levels.
About Hospital Sisters Health System
Hospital Sisters Health System's (HSHS) mission is to reveal and embody Christ's healing love for all people through our high quality, Franciscan health care ministry. HSHS provides state-of-the-art health care to our patients and is dedicated to serving all people, especially the most vulnerable, at each of our physician practices and 15 local hospitals in two states - Illinois (Breese, Decatur, Effingham, Greenville, Highland, Litchfield, O'Fallon, Shelbyville and Springfield) and Wisconsin (Chippewa Falls, Eau Claire, Oconto Falls, Sheboygan, and two in Green Bay). HSHS is sponsored by Hospital Sisters Ministries, and Hospital Sisters of St. Francis is the founding institute. For more information about HSHS, visit www.hshs.org. For more information about Hospital Sisters of St. Francis, visit www.hospitalsisters.org.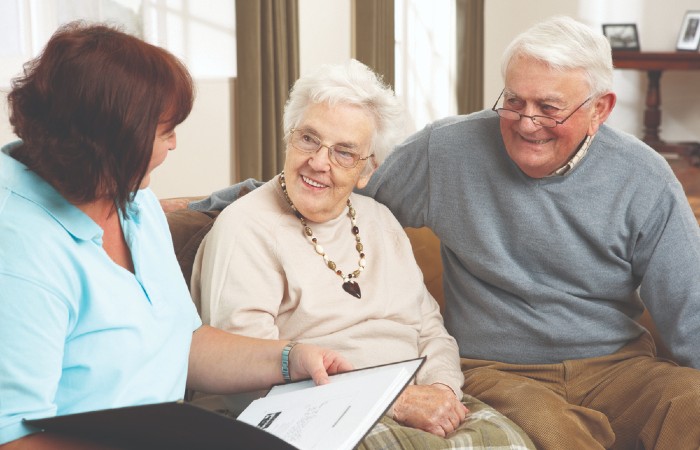 Media Contact
Karen Kraus
Communications Department HSHS Wisconsin