Healthy eating and indulging in your favorite foods can go hand-in-hand this holiday season
Eau Claire and Chippewa Falls, Wis. – Often healthy eating habits go by the wayside during the holidays, but HSHS Sacred Heart and St. Joseph's hospitals dietitians say it is possible to enjoy holiday meals, while also making healthy choices.
"If there are certain foods you can't imagine missing, the key is remembering portion control – try just having a small sampling rather than filling your plate," says HSHS Sacred Heart and St. Joseph's hospitals clinical dietitian, Heather Krieger. "It's also a good idea to make some 'healthy swaps' which can mean the difference between maintaining your weight and gaining a few pounds."
HSHS hospitals recommend the following healthy food swaps that will allow you to still indulge while avoiding some high fat and high calorie foods:
Swap ham for roasted pork loin. A 3-ounce serving of traditional pre-made ham contains nearly 1,300 milligrams of sodium, which is more than half of the recommended daily allowance. The same size serving of a roasted, whole-cut pork loin is fewer than 60 milligrams of sodium. Avoid processed pork loin products.
Swap dark meat turkey for white meat. The dark meat on a turkey (legs and thighs) has about twice the fat of breast and wings (white meat) and about 40% more calories. Avoid eating the skin to reduce fat and choose proper portions of meat.
Swap sweetened sweet potatoes with roasted sweet potatoes. Sweet potatoes are naturally sweet without adding extra sugar and extra calories to them. Roasting them brushed with a little canola or olive oil brings out their natural sweetness.
Swap traditional gravy with herbs and spices. You can cut a lot of fat by skipping the gravy and flavoring your foods with fresh and herbs and spices instead.
Swap dips made with sour cream and mayo with dips made from low-fat yogurt. When making dip, replace the sour cream or mayo in the recipe with low-fat or nonfat plain Greek yogurt. As a comparison, an ounce of sour cream has about 60 calories, while an ounce of nonfat plain Greek yogurt has only 15 to 20 calories.
Swap the green bean casserole with fresh green beans. Try steaming fresh green beans and sprinkling them with slivered almonds to save on calories. Build a balanced plate by filling half the plate with vegetables and eating your vegetables first to fill up on these lower calorie foods so you'll be less likely to eat the higher calorie ones.
Swap pecan pie with pumpkin pie. Even with a dollop of whipped cream on your pumpkin pie, you'll cut calories and sugar by at least a third by choosing pumpkin pie (300 calories per slice) over pecan pie (500 calories per slice). If you want to save even more calories, make a pumpkin whip (butterscotch pudding packet, low fat milk and canned pumpkin).
Besides these healthy swaps, it is also helpful to:
Eat a light, healthy breakfast so you don't starve yourself before your holiday dinner and then overindulge.
Drink plenty of water before the meal to keep your stomach full and after the meal to promote healthy digestion.
Build physical activity into your holiday to help boost your metabolism.
For more healthy eating tips for the holidays, visit cdc.gov/diabetes/library/features/holidays-healthy-eating.
###
About HSHS Sacred Heart Hospital
HSHS Sacred Heart Hospital is sponsored by Hospital Sisters Ministries, the Hospital Sisters of St. Francis is the Founding Institute, and it is an affiliate of Hospital Sisters Health System. Since 1889, it has been meeting patient needs in western Wisconsin with the latest medical innovations and technology, together with a Franciscan whole-person healing tradition.

About HSHS St. Joseph's Hospital
HSHS St. Joseph's Hospital is sponsored by Hospital Sisters Ministries, the Hospital Sisters of St. Francis is the Founding Institute, and it is an affiliate of Hospital Sisters Health System. Since 1885, it has served the people of the Chippewa Falls area with health care that is high tech and high touch. Known locally for the quality of the care it provides patients, the hospital has been recognized nationally for its outstanding patient satisfaction levels.
About Hospital Sisters Health System
Hospital Sisters Health System's (HSHS) mission is to reveal and embody Christ's healing love for all people through our high quality, Franciscan health care ministry. HSHS provides state-of-the-art health care to our patients and is dedicated to serving all people, especially the most vulnerable, at each of our physician practices and 15 local hospitals in two states - Illinois (Breese, Decatur, Effingham, Greenville, Highland, Litchfield, O'Fallon, Shelbyville and Springfield) and Wisconsin (Chippewa Falls, Eau Claire, Oconto Falls, Sheboygan, and two in Green Bay). HSHS is sponsored by Hospital Sisters Ministries, and Hospital Sisters of St. Francis is the founding institute. For more information about HSHS, visit www.hshs.org. For more information about Hospital Sisters of St. Francis, visit www.hospitalsisters.org.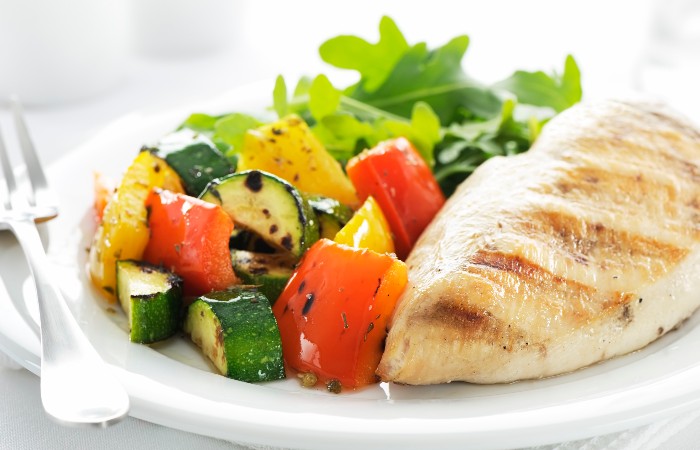 Media Contact
Karen Kraus
Communications Department HSHS Wisconsin