Heart health highlighted during American Heart Month
HSHS hospitals provide healthy eating and exercise tips
Eau Claire and Chippewa Falls, WI – Each year more than 600,000 Americans die from heart disease, which is the leading cause of death in the United States, according to the American Heart Association (AHA). As part of February's American Heart Month, HSHS hospitals urge you to make time to assess your heart health with a medical professional.
Regular exercise and health eating habits are the two most important things to keep your heart beating strong.
Healthy Eating
Knowing the types of foods that are beneficial, and which should be eaten in moderation, is a good place to begin your heart healthy lifestyle.
Limit unhealthy fats and cholesterol. Limiting saturated and trans fats is the most important step you can take to reduce your blood cholesterol and lower your risk of coronary artery disease. A high blood cholesterol level can lead to a buildup of plaque in your arteries, which can increase your risk of heart attack and stroke.
Choose low-fat protein sources. Lean meat, poultry and fish, low-fat dairy products and egg whites are some of your best sources of protein. Beans and peas also are packed with protein.
Eat more vegetables and fruits. Vegetables and fruits are good sources of vitamins and minerals. They are low in calories, rich in dietary fiber, and contain substances found in plants that may help prevent cardiovascular disease.
Select whole grains. Whole grains are a good source of fiber and other nutrients that play a role in regulating blood pressure and heart health. You can increase the amount of whole grains in a heart-healthy diet by making simple substitutions for refined grain products.
Reduce the sodium (salt) in your food. Sodium can contribute to high blood pressure, a risk factor for cardiovascular disease.
HSHS Clinical Dietitian, Betsy Fish says symptoms can vary widely for heart disease, and some heart disease goes undetected until a catastrophic event occurs such as a heart attack or sudden death.
"This makes preventive measures important," she says. "You can make healthy changes right now to lower your risk of developing heart disease. Controlling and preventing risk factors is also important for people who already have heart disease."
Activity and Exercise
Any physical movement burns calories and aerobic or "cardio" activity benefits your heart. According to the American Heart Association, a healthy level of exercise for adults is 20 minutes per day of moderate-intensity aerobic activity or 10 minutes a day of vigorous activity.
Take the stairs. While the elevator may be easy to climb floors, it doesn't make your heart rate climb. Take the stairs when you can, even if just a floor or two. And don't just ride the escalator – climb it to increase your activity.
Go for a walk. The simplest way to get moving and improve your health is to start walking. It's free, easy and can be done just about anywhere. Even walking in place is beneficial.
Stand rather than sit at work. Explore your options for using a standing desk or sit-stand desk riser. Try alternating sitting and standing throughout the day, while also taking walking and stretching breaks.
Add movement to your workday. If you have lots of phone calls on your cell phone throughout your day, try walking and talking. If you sit at a desk, make a habit of standing up or moving every time you make or answer a phone call.
If you have a chronic condition or disability, talk with your health care provider about what's right for you before making too many exercise or dietary changes.
To learn more, visit the American Heart Association website.
###
About HSHS Sacred Heart Hospital
HSHS Sacred Heart Hospital is sponsored by Hospital Sisters Ministries, the Hospital Sisters of St. Francis is the Founding Institute, and it is an affiliate of Hospital Sisters Health System. Since 1889, it has been meeting patient needs in western Wisconsin with the latest medical innovations and technology, together with a Franciscan whole-person healing tradition.
About HSHS St. Joseph's Hospital
HSHS St. Joseph's Hospital is sponsored by Hospital Sisters Ministries, the Hospital Sisters of St. Francis is the Founding Institute, and it is an affiliate of Hospital Sisters Health System. Since 1885, it has served the people of the Chippewa Falls area with health care that is high tech and high touch. Known locally for the quality of the care it provides patients, the hospital has been recognized nationally for its outstanding patient satisfaction levels.

About Hospital Sisters Health System
Hospital Sisters Health System's (HSHS) mission is to reveal and embody Christ's healing love for all people through our high-quality Franciscan health care ministry. HSHS provides state-of-the-art health care to our patients and is dedicated to serving all people, especially the most vulnerable, at each of our physician practices and 15 local hospitals in two states – Illinois (Breese, Decatur, Effingham, Greenville, Highland, Litchfield, O'Fallon, Shelbyville and Springfield) and Wisconsin (Chippewa Falls, Eau Claire, Oconto Falls, Sheboygan and two in Green Bay). HSHS is sponsored by Hospital Sisters Ministries, and Hospital Sisters of St. Francis is the founding institute. For more information about HSHS, visit www.hshs.org. For more information about Hospital Sisters of St. Francis, visit www.hospitalsisters.org.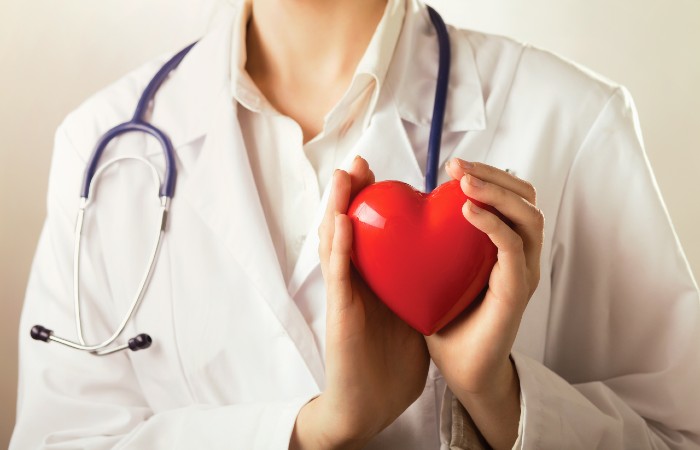 Media Contact
Karen Kraus
Communications Department HSHS Wisconsin