HSHS hospitals provide tips for healthy aging
Eau Claire and Chippewa Falls, Wis. – Six in every 10 Americans live with a chronic illness such as diabetes, cancer or heart disease, according to the Centers for Disease Control and Prevention (CDC). As September's Healthy Aging Month ends, HSHS hospitals remind community members that staying healthy as we grow older is a life-long journey.
The way our bodies and minds age can be impacted by lifestyle choices. While we may not be able to completely control our physical environments, we can choose to engage in regular physical activity, healthy eating practices and maintain social connections, all of which can help us age in a healthy way.
"As you grow older, it is important to be consistent with primary care checkups to assist in the early diagnosis of many chronic health conditions such as heart disease, dementia and diabetes," says Michelle Willcutt, manager of the medical surgical department at HSHS Sacred Heart and St. Joseph's hospitals. "Regular physician visits can also minimize the number of hospital stays you may experience."
Healthy aging is also about maintaining an active brain. According to the CDC, several studies indicate that maintaining strong social connections and staying mentally active as we age may lower the risk of cognitive decline and dementia. This could be due to the strengthening of connections between nerve cells in the brain.
Here are six tips for healthy aging:
Make healthy food choices, like fruits, vegetables, whole grains, lean meats, low-fat dairy products and water.
Move more, sit less throughout the day. Aim for moderate physical activity, like walking, at least 150 minutes a week (22-30 minutes a day) and muscle-strengthening activity, like carrying groceries, at least two days a week. Being active, even moderately, can help prevent, delay and manage chronic diseases; improve balance and stamina; reduce risk of falls; and improve brain health.
Don't use tobacco. According to the National Institute on Aging, smoking tobacco can increase your risk of cancer, eye diseases, respiratory problems and other illnesses that can shorten your life. If you use tobacco, take the first step towards quitting by calling 1-800-QUIT-NOW for free help.
Get regular checkups. Visit your doctor for preventive services, not just when you are sick. This can prevent disease or detect concerns early when treatment is more effective.
Know your family history. Share your family health history with your doctor, who can help you take steps to prevent chronic diseases or catch them early.
Be aware of changes in brain health. Everyone's brain changes as they age, but dementia is not a normal part of aging. See your doctor if you have questions about your memory or brain health.
For more about how to prevent chronic disease and maintain a healthy lifestyle, visit cdc.gov/chronicdisease.
###
About HSHS Sacred Heart Hospital
HSHS Sacred Heart Hospital is sponsored by Hospital Sisters Ministries, the Hospital Sisters of St. Francis is the Founding Institute, and it is an affiliate of Hospital Sisters Health System. Since 1889, it has been meeting patient needs in western Wisconsin with the latest medical innovations and technology, together with a Franciscan whole-person healing tradition.

About HSHS St. Joseph's Hospital
HSHS St. Joseph's Hospital is sponsored by Hospital Sisters Ministries, the Hospital Sisters of St. Francis is the Founding Institute, and it is an affiliate of Hospital Sisters Health System. Since 1885, it has served the people of the Chippewa Falls area with health care that is high tech and high touch. Known locally for the quality of the care it provides patients, the hospital has been recognized nationally for its outstanding patient satisfaction levels.
About Hospital Sisters Health System
Hospital Sisters Health System's (HSHS) mission is to reveal and embody Christ's healing love for all people through our high quality, Franciscan health care ministry. HSHS provides state-of-the-art health care to our patients and is dedicated to serving all people, especially the most vulnerable, at each of our physician practices and 15 local hospitals in two states - Illinois (Breese, Decatur, Effingham, Greenville, Highland, Litchfield, O'Fallon, Shelbyville and Springfield) and Wisconsin (Chippewa Falls, Eau Claire, Oconto Falls, Sheboygan, and two in Green Bay). HSHS is sponsored by Hospital Sisters Ministries, and Hospital Sisters of St. Francis is the founding institute. For more information about HSHS, visit www.hshs.org. For more information about Hospital Sisters of St. Francis, visit www.hospitalsisters.org.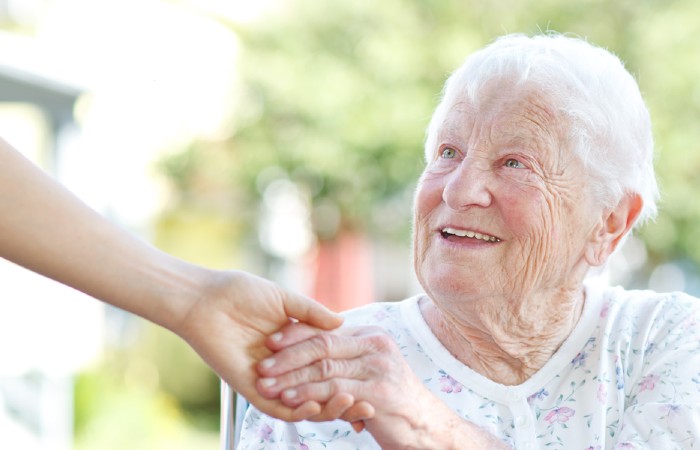 Media Contact
Karen Kraus
Communications Department HSHS Wisconsin