HSHS Sacred Heart Hospital provides suicide prevention training to community members
QPR: Question, Persuade, and Refer
Eau Claire, Wis. – According to the 2022 County Health Rankings, Eau Claire County's suicide rate remains higher than the estimated state and national averages – and has been for several years. In 2020, 861 Wisconsin residents died by suicide.
HSHS Sacred Heart Hospital continues its work to make conversations about suicide more common, and mental health services more accessible.
Through a $20,000 grant from the Pablo Foundation, a $5,000 grant from the Eau Claire Community Foundation and donations from generous community members, the HSHS Sacred Heart Hospital Foundation sponsored a suicide prevention training session in Eau Claire Monday, November 14.
Fifteen community members, including Melissa Ives, community health outreach specialist with HSHS Sacred Heart and St. Joseph's hospitals, were trained to become instructors in a program called QPR: Question, Persuade, and Refer. The class provides evidence-based, practical and proven suicide prevention strategies to help participants recognize the warning signs of a suicide crisis and understand how to question, persuade and refer someone to help.
"Often, it's hard for someone to bluntly ask another person if they're thinking about suicide, but that direct approach can actually help relieve anxiety, open communication lines and lower the risk of suicide," says Ives.
Just like CPR, QPR is an emergency mental health intervention for someone in crisis and can save lives.
"Although it does not replace counseling or treatment, often the simple act of listening to someone without judgement and offering hope can prevent a suicide attempt or motivate a person in crisis to seek additional support," says Ives.
Jane Gobler, HSHS Sacred Heart Hospital foundation director says those in attendance Monday included school counselors, social workers and health care professionals.
"I am so thankful to our generous donors for seeing the mental health needs in our community and taking action to help us offer this course," says Gobler. "The people who have been trained in QPR can now take those skills into the communities and the classrooms to teach others how to recognize and respond to mental health crises. This was a 'train the trainer' type of class."
The Nov. 14 community training session was part of on-going suicide prevention efforts the HSHS Sacred Heart Hospital Foundation and the HSHS Sacred Heart and St. Joseph's hospitals' community outreach program provide to area residents and businesses in Eau Claire and Chippewa counties.
If you or someone you know needs support, call or text 988, the national crisis and support hotline, to connect with a trained crisis counselor. The free hotline is available 24/7.
For more information about the QPR Institute, a national and independent organization dedicated to suicide prevention education and training, please visit: www.qprinstitute.com
###
About HSHS Sacred Heart Hospital
HSHS Sacred Heart Hospital is sponsored by Hospital Sisters Ministries, the Hospital Sisters of St. Francis is the Founding Institute, and it is an affiliate of Hospital Sisters Health System. Since 1889, it has been meeting patient needs in western Wisconsin with the latest medical innovations and technology, together with a Franciscan whole-person healing tradition.

About Hospital Sisters Health System
Hospital Sisters Health System's (HSHS) mission is to reveal and embody Christ's healing love for all people through our high quality, Franciscan health care ministry. HSHS provides state-of-the-art health care to our patients and is dedicated to serving all people, especially the most vulnerable, at each of our physician practices and 15 local hospitals in two states - Illinois (Breese, Decatur, Effingham, Greenville, Highland, Litchfield, O'Fallon, Shelbyville and Springfield) and Wisconsin (Chippewa Falls, Eau Claire, Oconto Falls, Sheboygan, and two in Green Bay). HSHS is sponsored by Hospital Sisters Ministries, and Hospital Sisters of St. Francis is the founding institute. For more information about HSHS, visit www.hshs.org. For more information about Hospital Sisters of St. Francis, visit www.hospitalsisters.org.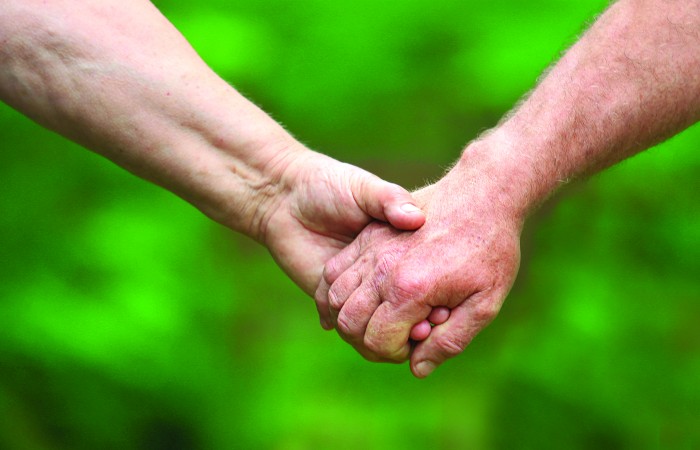 Media Contact
Karen Kraus
Communications Department HSHS Wisconsin