When chest pain occurs, dial, don't drive
Eau Claire and Chippewa Falls, Wis. – The American Heart Association reports more than 356,000 out-of-hospital cardiac arrests each year in the U.S., with nearly 90% of them being fatal. With timely, crucial emergency medical treatment, many heart attack deaths may be prevented.
On average, Americans wait two hours or more before seeking medical attention for heart attack symptoms, and far too many heart attack patients drive themselves or have a family member drive them to the hospital.
During American Heart Month, HSHS Sacred Heart and St. Joseph's hospitals are working to educate communities about the importance of not delaying medical care, especially if someone is experiencing heart attack or stroke symptoms.
"Sometimes people think it will be easier to just drive themselves to the hospital when they're experiencing heart attack symptoms – often because they don't know for sure it really is a heart attack – but it's far more beneficial to call 911 first," says HSHS Sacred Heart and St. Joseph's hospitals' Trauma Coordinator, Tyler Bowe. "Emergency personnel will get to you faster and safer than driving yourself."
Bowe says getting treatment as quickly as possible may mean the difference between irreversible heart damage or a treatable condition, possibly even life or death. "Dialing 911 without delay means treatment begins the moment emergency responders arrive."
Minutes matter with a heart attack, which happens when blood flow to a section of heart muscle is abruptly blocked. If blood flow isn't rapidly restored, the affected muscle begins to die. Acting quickly can prevent or limit damage to the muscle—and save your life.
By calling 911 first responders can:
Assess your situation immediately.
Instantly forward your vitals and EKG information to the hospital.
Administer treatment in the ambulance.
Ensure the hospital emergency and heart team will be waiting and ready for your arrival.
Effectively reduce the time from heart attack symptom to treatment.
Every heart attack is different, but common symptoms include:
Pressure in the chest or arms. It can feel like an uncomfortable pressure, fullness, pain or squeezing.
Other upper body discomfort. It can affect one or both arms, the back, neck, jaw, shoulder or stomach.
Shortness of breath. This may occur on its own or with chest discomfort.
Breaking out in a cold sweat or feeling nauseated or light-headed.
If you or someone you know experiences symptoms, call 911 immediately.
"We would prefer that you come in with emergency responders and get evaluated to ensure you receive the quickest care possible," says Bowe. "If it turns out not to be a heart attack, we can provide reassurance and diagnosis."
Emergency departments at HSHS Sacred Heart Hospital in Eau Claire, 900 W. Clairemont Ave. and HSHS St. Joseph's Hospital in Chippewa Falls, 2661 Co. Hwy I, are open 24/7 to provide personalized, expert care when you need it.
To learn more about the warning signs of a heart attack, visit the American Heart Association website.
###
About HSHS Sacred Heart Hospital
HSHS Sacred Heart Hospital is sponsored by Hospital Sisters Ministries, the Hospital Sisters of St. Francis is the Founding Institute, and it is an affiliate of Hospital Sisters Health System. Since 1889, it has been meeting patient needs in western Wisconsin with the latest medical innovations and technology, together with a Franciscan whole-person healing tradition.

About HSHS St. Joseph's Hospital
HSHS St. Joseph's Hospital is sponsored by Hospital Sisters Ministries, the Hospital Sisters of St. Francis is the Founding Institute, and it is an affiliate of Hospital Sisters Health System. Since 1885, it has served the people of the Chippewa Falls area with health care that is high tech and high touch. Known locally for the quality of the care it provides patients, the hospital has been recognized nationally for its outstanding patient satisfaction levels.
About Hospital Sisters Health System
Hospital Sisters Health System's (HSHS) mission is to reveal and embody Christ's healing love for all people through our high quality, Franciscan health care ministry. HSHS provides state-of-the-art health care to our patients and is dedicated to serving all people, especially the most vulnerable, at each of our physician practices and 15 local hospitals in two states - Illinois (Breese, Decatur, Effingham, Greenville, Highland, Litchfield, O'Fallon, Shelbyville and Springfield) and Wisconsin (Chippewa Falls, Eau Claire, Oconto Falls, Sheboygan, and two in Green Bay). HSHS is sponsored by Hospital Sisters Ministries, and Hospital Sisters of St. Francis is the founding institute. For more information about HSHS, visit www.hshs.org. For more information about Hospital Sisters of St. Francis, visit www.hospitalsisters.org.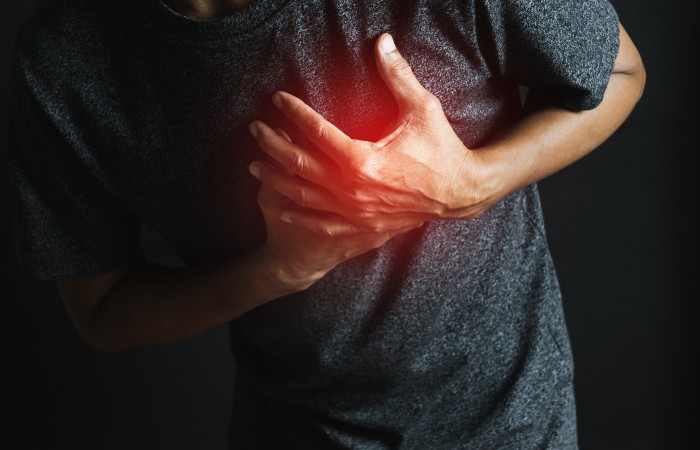 Media Contact
Karen Kraus
Communications Department HSHS Wisconsin