Food Services
The cafeteria is located on the lower level of the hospital near the main elevators and is open Monday-Friday from 7 a.m. to 2 p.m.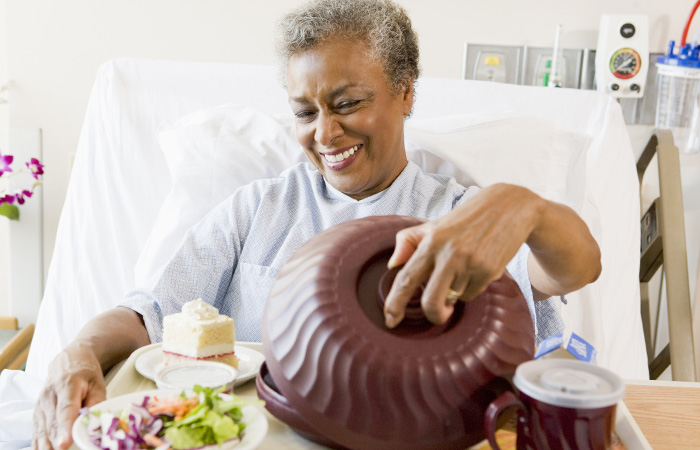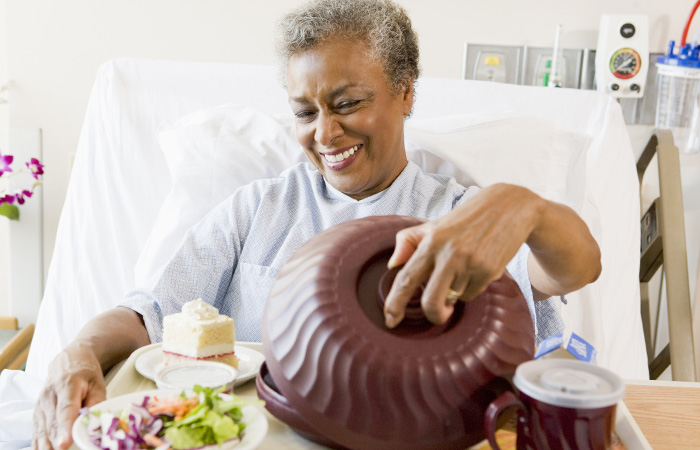 A menu of the day will appear on your breakfast tray each morning. Please complete all three meal selections and remember to include your name and room number at the bottom. You may give your menu selections to your nurse for pickup. If necessary, a nutrition services assistant is available to help you with your menu.
Diagnostic procedures such as X-rays and laboratory tests may require that your meal be missed or delayed. As soon as our nutrition services department is notified that you can resume eating, your meal service will restart.
What You Need to Know
Registered dietitians perform nutritional assessments on all patients considered to be potentially at nutritional risk, as well as those who've requested help. They:
develop nutritional care plans with the patient and/or family to improve the nutritional status of the patient to aid in healing and recovery
routinely monitor the patients' tolerance to meals, tube feedings and IV nutrition
provide nutrition counseling and education to both inpatients and outpatients by physician referral or patient request
Monday – Friday: 7 am – 2 pm (closed weekends)
Breakfast: Open – 10 am
Lunch: 10:30 am – 2 pm
Appetizers: 2:15 pm – 4 pm
Breakfast includes grab and go sandwiches and cold offerings.
Hot food available from 11 am to 2 pm daily.
Guest trays are available if you wish to remain in the room with the hospital patient. If a guest tray is desired, please call Nutrition Services:
Choices may be made from the general menu.
The price of a guest tray is $6, which will be collected upon delivery.
Guest trays are available from 7 a.m.–6 p.m.
A vending machine area, located next to the Cafeteria, is open 24 hours a day.