Digestive Health
Advanced treatment and compassionate care. Our team is dedicated to addressing your digestive health issues and providing you with the most effective and latest treatments for digestive diseases and conditions.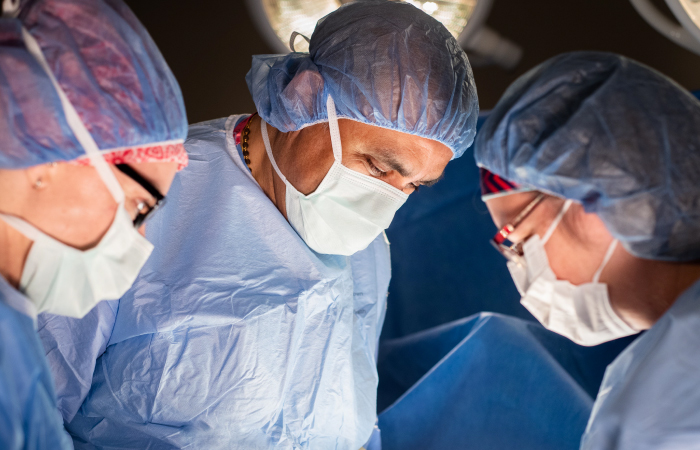 Most people have to deal with a digestive problem at some point in their lives. Our patient-focused team provides personalized, quality care to people who are experiencing digestive diseases and gastrointestinal disorders on both an inpatient and outpatient basis.
We provide diagnostic and interventional treatments, as well as coverage for patients needing emergency care: 24 hours a day, seven days a week. Your needs are a top priority for us, whether you're here for a screening or a more involved procedure, we offer private rooms prior to and during all procedures and we keep your comfort and care top-of-mind at all times.
What You Need to Know
Our talented medical staff includes board certified physicians in gastroenterology, nurses experienced in endoscopy nursing with certification in Advance Cardiac Life Support (ACLS), and extremely skilled endoscopy technicians. All appointments should be made through your family physician or gastroenterologist.
We provide diagnostic and interventional treatments for a wide variety of digestive diseases and gastrointestinal disorders:
Diagnostic endoscopic procedures to help physicians identify and analyze disease conditions
Therapeutic endoscopic procedures, aimed at treating the disease or removing abnormal tissue
Screening endoscopic procedures to aid early detection of diseases, such as colon cancer.
Percutaneous gastrostomy tube (PEG tube)
ERCP (Endoscopic Retrograde Cholangiopancreatography), used primarily to diagnose and treat conditions of the bile ducts, including gallstones, inflammatory strictures, leaks (from trauma or surgery) and cancer.
EUS (Endoscopic Ultrasound) combines endoscopy and ultrasound in order to obtain images and information regarding the digestive tract, surrounding tissue and organs
Esophageal Manometry helps physicians diagnose problems associated with swallowing difficulties, heartburn and chest pain.
24-hour pH study
Bravo PH System, a patient-friendly test for heartburn that wirelessly measures the pattern of gastric reflux without uncomfortable catheters. Bravo PH helps patients with gastroesophageal reflux disease (GERD) and asthma, as well as patients with chest pain.
Common Conditions:
Gallstones
Colorectal Cancer
GERD
Heartburn
Common Procedures: