Orthopedic Center
Saving lives through advanced medicine. Whether you're preparing for your next big sporting event or simply want to take care of your garden without pain, our skilled orthopedic specialists will help you regain your strength and flexibility.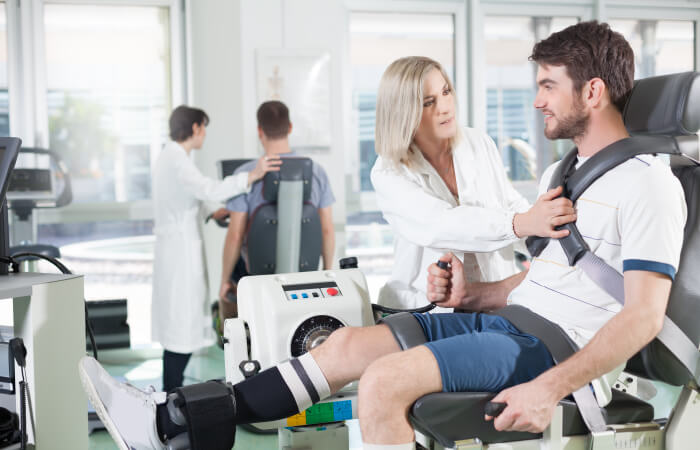 Our talented orthopedics team has been recognized in the Chippewa Valley for its exceptional care. We are committed to treating and preventing injuries and diseases that affect your bones, joints, muscles, nerves, ligaments and tendons. We understand how important it is to get you back moving and enjoying everything you love to do.
We offer a wide range of medical and surgical joint care procedures delivered to you by an experienced medical staff and a talented group of orthopedic surgeons. Many of these procedures can be done using minimally invasive techniques that can often decreased pain, shorten recovery time and result in minimal scarring.
Stop being held back by pain and discomfort. Now is the time to enjoy life. For more information, call us at 715-717-4351.
What You Need to Know
Replacing a damaged hip, knee or other ailing joint with a new one can make a big difference in a person's life—particularly when it comes to pain relief. We're proud to provide exceptional joint replacement services, including our free Joint Renew Camp specially designed to prepare you for surgery and recovery.
We partner with our rehabilitation department to provide physical therapy and other therapies to restore your health and get you back into life.
After your hospital stay, you may be referred to Prevea Health's
outpatient physical or occupational therapy
to assist you in restoring movement, relieving pain and/or regaining strength. Your therapists will work closely with your doctor to develop a customized treatment plan to get back to enjoying your favorite activities.
Our surgeons use state-of-the-art technology, orthopedic devices and surgical techniques to perform a variety of surgical interventions:
Total hip replacement
Total knee replacement
OrthoAlign
Radlink
Fracture reductions
Arthritis surgery
Sports medicine
Arthroscopic surgery (knee, shoulder, ankle)