Respiratory Care
Respiratory care practitioners work to evaluate, treat, and care for patients with breathing disorders and are committed to finding the reason for your breathing problems.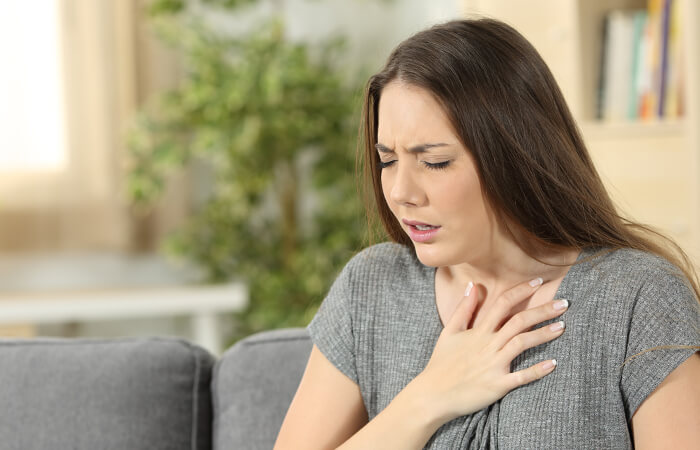 Even minor lung problems can prevent a person from being as active as they'd like. Our respiratory team is dedicated to helping people with breathing disorders control, manage and treat their condition.
We will work with you to find the exact reason why you are having problems. We are staffed 24 hours a day, seven days a week, conduct nearly 100,000 treatments annually and are truly dedicated to helping you breathe easier.
For more information, call us at 715-717-4342.
What You Need to Know
Our nationally registered respiratory care practitioners use state-of-the-art treatments to serve those with breathing difficulties caused by injury or illness, including:
asthma
emphysema
cardiac disease
We also serve people with:
bacterial and viral infections
neurological problems
complications or respiratory failure secondary to another diagnosis or surgery
Quit Smoking

It's one of the most vital things you can do for your lungs and whole health—for you and the people you love. We can help.
Links
Our highly trained team performs a wide range of tests to help find the cause of your breathing problems, as well as the extent or degree of the problem. Tests performed include complete pulmonary function testing, spirometry, bronchoprovocational testing and other lung function tests.
We're here to help you diagnose the cause of a breathing problem, treat pulmonary conditions, and recover and regain strength.
Bronchoscopy
We provide specialized bronchoscopy services, applying innovative solutions that enhance diagnostic accuracy and improve the treatment of a full range of lung diseases.
SuperDimension inReach™ System: Minimally Invasive Pleuroscopy
Pleuroscopy, also known as medical thoracoscopy, is a minimally invasive procedure to inspect and perform a biopsy of the lining of the lungs and chest cavity, as well as to perform therapeutic interventions.
Lung Disease
For those with advanced, end-stage lung disease that requires state-of-the-art medical care, our services are uniquely equipped to provide an optimum continuum of care, including:
Pulmonary Rehabilitation—although pulmonary rehabilitation can't cure lung disease, it can offer great benefits.
Our program is staffed with a team of respiratory care practitioners. Classes are offered twice a week in a 12-week-long program.
Learn more about pulmonary rehab. Please contact us at 715-717-3916 with questions, or ask your physician about attending.