Robotic Surgery Center
HSHS Sacred Heart Hospital was the first hospital in this region to acquire a da Vinci® surgical robot in December of 2006 — which allows for advanced minimally invasive robot-assisted surgery.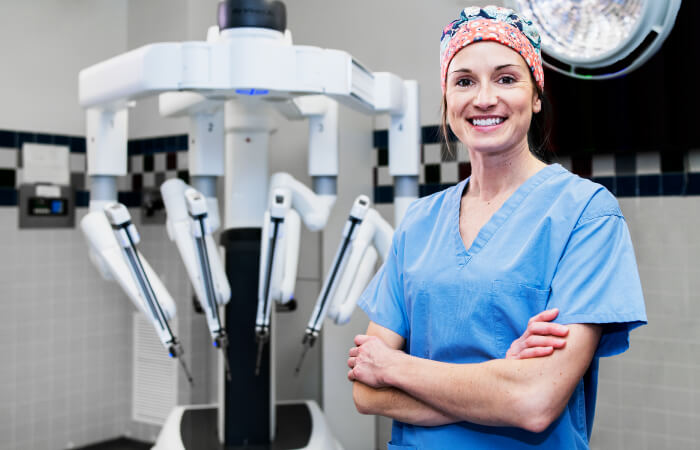 The da Vinci® robot is a system that uses advanced, robotic technology to help surgeons operate. The robot does not act on its own — it is a tool used and controlled by a surgeon.
If you are a candidate for surgery or considering surgery in the near future, we encourage you to ask your physician about robotic surgery. As of today, HSHS Sacred Heart Center for Robotic Surgery has helped thousands of people.
Patients who have robotic surgery often experience:
a shorter hospital stay
less pain and blood loss
a faster recovery