Urgent Care
Aches, pains and high fevers don't keep business hours. We're here when you need us, for sprains, cuts, sore throats, earaches, high fevers, the flu and more. And because we're next to the Emergency Department, you'll always get the level of care you need.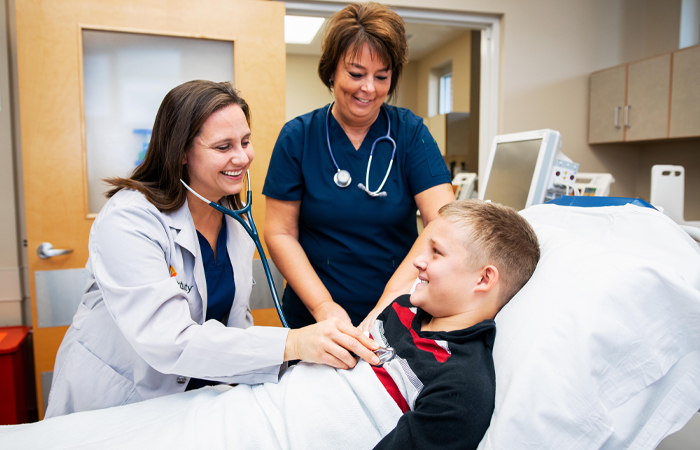 When You Use Urgent Care
When you arrive, please check in at the hospital's Emergency Department registration desk.
Our staff will evaluate your condition to ensure you receive the appropriate level of medical care.
If advanced care is needed, we will transfer you to the emergency department.
Follow-up with your primary care provider after your visit if instructed by the urgent care staff.
Hours
Open 7 days a week
8 am – 7:30 p.m.
(closed major holidays)
715-717-4500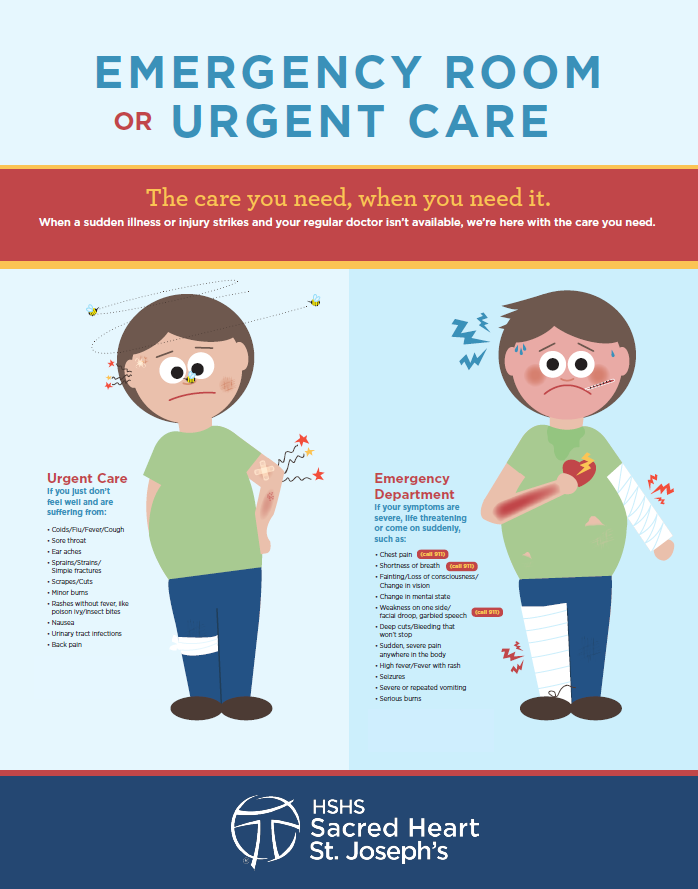 Urgent Care Services
Urgent Care is intended for health needs such as:
Back pain
Congestion
Ear pain
Insect bites
Minor burns
Minor cuts & abrasions
Minor eye irritations
Minor injuries
Sore throat