Mammography
HSHS Sacred Heart Hospital provides mammography services for all women, especially those who are over 40 or at high-risk.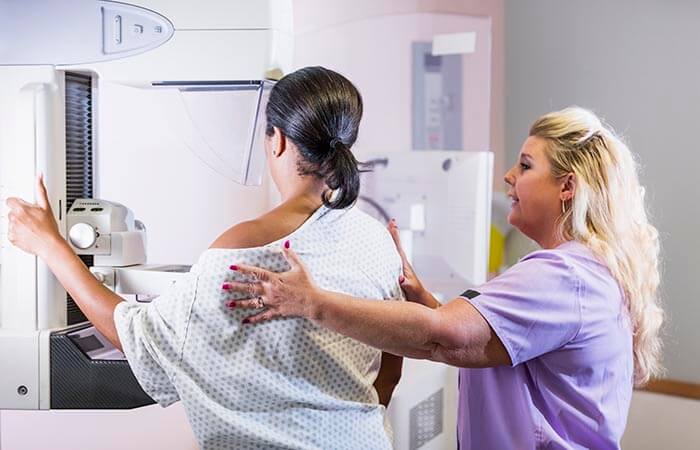 A schedule will be based upon your individual health. At age 40, any woman may wish to begin regular screening mammograms and should continue to have a mammogram every one to two years.
To schedule your mammogram at HSHS Sacred Heart Hospital, please call 715-717-1461 or schedule online in MyHSHS.
Just log in and find "schedule an appointment" under menu. You'll need to choose the location, answer a few questions, select the day and time and then you're all set. No referral needed!
Don't have a MyHSHS account? No problem. It's easy to set up. Learn how now.
What You Need to Know
Wear a comfortable two-piece outfit to easily undress from the waist up. Do not use any deodorant, perfume, lotion or powder on your upper body. Using these products before a mammogram may cause white spots to appear on the image and require repeat mammograms.
Regular mammograms, in conjunction with clinical breast exams and breast self-exams (BSE), are a critical component of routine health care for women. There is no more effective way to spot breast cancer in its early stages than with regular mammograms, enhanced by state-of-the-art technology such as digital breast tomosynthesis (3-D technology) and computer-aided detection. Mammography can detect the beginnings of cancer far sooner than women can on their own, even with vigilant self-examination. Mammograms can even detect some forms of pre-cancer prior to the development of a tumor.