HSHS St. Joseph's Hospital partners with Chippewa Falls Police Department for National Prescription Drug Take Back Day, April 22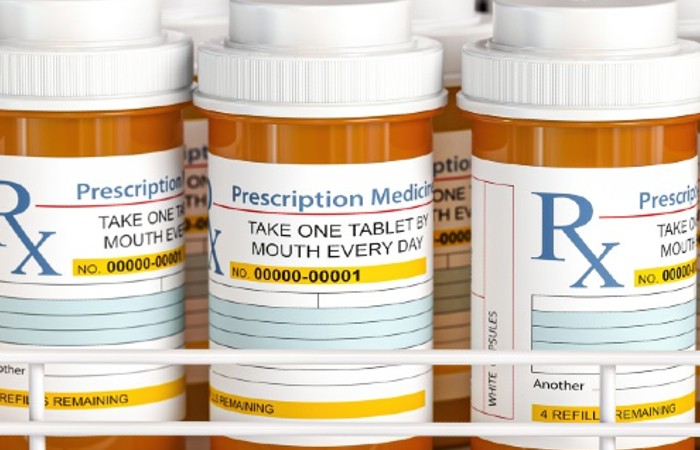 Chippewa Falls, Wis. – Nationally, drug overdose deaths topped 100,000 for the first time in 2021. While most of those deaths involved opioids, addiction and overdose injuries can result from misuse of many types of medications. This is one reason HSHS St. Joseph's Hospital is partnering with the Chippewa Falls Police Department to provide a safe, convenient and responsible medication disposal opportunity.
When: Saturday, April 22
10 a.m. to 1 p.m.
Where: HSHS St. Joseph's Hospital main entrance (drive-thru drop off)
2116 County Highway I, Chippewa Falls
Community members are encouraged to bring unwanted or expired medications to this take back event. The following items will be accepted:
Prescription and over-the-counter medications
Ointments
Non-aerosol sprays
Patches
Inhalers
Creams
Vials
Pet medications
Vaping devices and cartridges – batteries will not be accepted
HSHS St. Joseph's Hospital Community Outreach Specialist, Melissa Ives, says it's important to not leave expired or unused medications in your home because it can create a public health and safety concern. "The substances can be stolen, misused, abused or accidentally ingested, which can lead to injury or addiction."
Also, she says these items should not be flushed down the toilet, poured down the drain or tossed in the garbage. "Over time trace amounts of the medicines can leach into the ground and contaminate rivers and lakes. Giving these items to the proper entity – in this case the police department, ensures they will be disposed of properly and safely."
Results from the 2020 National Survey on Drug Use and Mental Health found that nearly 10 million Americans misuse controlled drugs; most obtain the medications from family and friends, either by asking them or via the home medicine cabinet.
Community members are asked to follow safety protocols during the drive-thru event:
Remain in your vehicle. A volunteer will come to collect your items.
Remove or cross out identifying information on medication containers.
As a thank you to those who bring their medications to the drop off location on April 30, a limited number of gas gift cards, medication lock boxes and Deterra medicine deactivation bags will be given out on a first come, first served basis. Community members do not need to be a patient of HSHS St. Joseph's Hospital to participate in the event or receive a thank you item.
For more information about Prescription Drug Take-Back Day and what items you may or may not bring to events, please visit the Wisconsin Department of Justice webpage.
More information about opioid misuse in Wisconsin can be found at: www.dhs.wisconsin.gov/opioids/index.htm
###
About HSHS St. Joseph's Hospital
HSHS St. Joseph's Hospital is sponsored by Hospital Sisters Ministries, the Hospital Sisters of St. Francis is the Founding Institute, and it is an affiliate of Hospital Sisters Health System. Since 1885, it has served the people of the Chippewa Falls area with health care that is high tech and high touch. Known locally for the quality of the care it provides patients, the hospital has been recognized nationally for its outstanding patient satisfaction levels.
About Hospital Sisters Health System
Hospital Sisters Health System's (HSHS) mission is to reveal and embody Christ's healing love for all people through our high quality, Franciscan health care ministry. HSHS provides state-of-the-art health care to our patients and is dedicated to serving all people, especially the most vulnerable, at each of our physician practices and 15 local hospitals in two states - Illinois (Breese, Decatur, Effingham, Greenville, Highland, Litchfield, O'Fallon, Shelbyville and Springfield) and Wisconsin (Chippewa Falls, Eau Claire, Oconto Falls, Sheboygan, and two in Green Bay). HSHS is sponsored by Hospital Sisters Ministries, and Hospital Sisters of St. Francis is the founding institute. For more information about HSHS, visit www.hshs.org. For more information about Hospital Sisters of St. Francis, visit www.hospitalsisters.org.
Media Contact
Karen Kraus
Communications Department HSHS Wisconsin