Patient Financial Services
We are here to help you with questions regarding patient billing, insurance, financial assistance, our community care program or the insurance marketplace for HSHS Sacred Heart and St. Joseph's hospitals.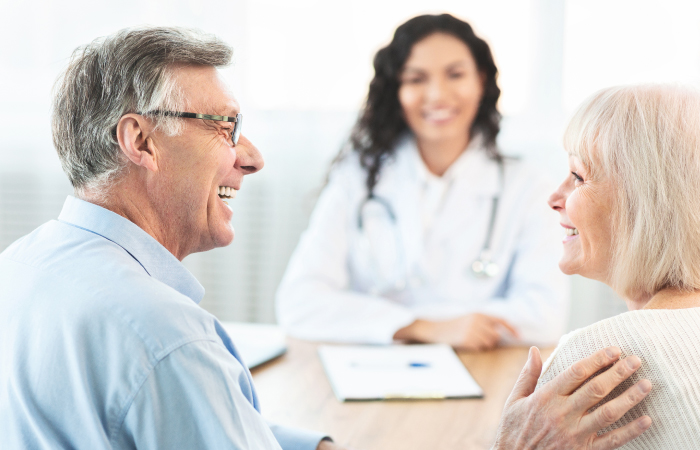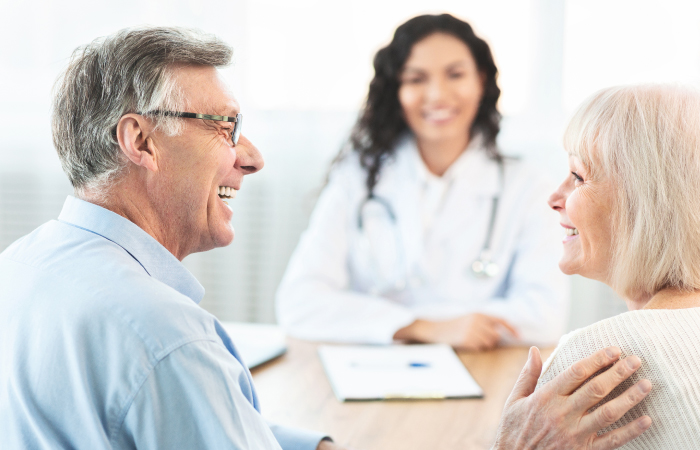 For more information on our Financial Assistance Program, including how to apply, please visit our HSHS Financial Assistance Program web page.


Office Information
Hours:
Monday - Friday:
8:00 a.m. to 4:30 p.m.
*Closed weekends and holidays
Contact Us:
By Email: PFS@hshs.org
Phone: 1-800-994-0368
Helpful Links
Affordable Care Act (ACA) Price Transparency
Click here to learn more about the potential cost of your care.
Frequently Asked Questions
As a courtesy to you, Patient Financial Services will submit your bills to your insurance carrier, provided you have given us the name and policy number of your insurance carrier. This includes Medicare, Medical Assistance (Medicaid, BadgerCare, etc.), and commercial insurance.
All charges not paid by your insurance must be paid in full within 30 days after receipt of statement. At the time of discharge, you will be asked to pay an insurance deductible, co-insurance and private room costs. We allow 60 days from the date of billing for your insurance company to make payment. We may ask you to contact your insurance company in order to avoid any delays. If your account remains unpaid after 60 days, we will request payment from you.
Hospital services are billed separately from professional physician charges. You may receive separate bills from an anesthesiologist, radiologist, pathologist, etc. If you have questions regarding a bill from a provider other than the hospital you received service(s) at, we ask that you contact that provider.
HSHS Sacred Heart Hospital has several financial options to assist patients in meeting their obligations. You can pay with cash, check, VISA, MasterCard, or Discover. You can also
pay online
. Monthly payment plans are also available. Contact Patient Financial Services to discuss your options at 1-800-994-0368.
If you don't have insurance we will apply a self-pay discount to our standard charge for the services you receive.
Contact Patient Financial Services at 1-800-994-0368. Our counselors can explain our financial assistance programs or help you in completing necessary documents to quality for government sponsored programs or our hospital's Financial Assistance Program.

HSHS Sacred Haert Hospital provides financial assistance to patients who are not able to pay their full obligation. Financial assistance is based on household size and income. You will be asked to provide documentation to support your application, such as tax returns, pay stubs and bank statements in order to be considered. Contact Patient Financial Services at 1-800-994-0368 for more information.
View more information.
Download a Financial Assistance Application.
If you have questions regarding your visit or need assistance with your account, contact Patient Financial Services at 1-800-994-0368 for more information.
You can contact Patient Financial Services at 1-800-994-0368.
If you need assistance in understanding your statement you can contact Patient Financial Services at 1-800-994-0368.
You can contact Patient Financial Services at 1-800-994-0368 for service estimates.
If your insurance is through your employer, we suggest you contact them for benefits. You can also contact the insurance company, the phone number is usually located on the back of the card.
Wisconsin state law requires that a radiologist read all X-ray films. HSHS Sacred Heart Hospital uses the service of Medical X-ray Consultants.
Yes, but each hospital has its own affiliation. We are sponsored by the Hospital Sisters of the Third Order of St. Francis.
You have the right to voice your questions and concerns about your stay or care. You may do this without fear that it will compromise your care or future access to our services. If you have questions or feel that your rights have been violated, we would ask that you make your concerns known through the following process:
You are encouraged to discuss any aspect of your treatment with your physician, nurse, therapist or counselor.
If you do not feel that your questions or concerns have been resolved, we encourage you to contact the unit supervisor or manager.
If you would like to discuss your questions or concerns even further, we encourage you to contact the patient advocate in Social Services, 715-717-7468, or the Hospital Administrator, 715-717-7200.
If you feel your concerns were not resolved by HSHS Sacred Heart Hospital to your satisfaction, you can file a complaint or grievance with an outside agency. You may contact: Bureau of Quality Assurance, 610 Gibson Street, Eau Claire, WI 54701,
715-836-4752
or the Joint Commission Office of Quality Monitoring,
1-800-994-6610
.
View privacy notice.