Behavioral Health Center
In a time of crisis when people are faced with behavioral health or substance use disorders, they can turn to us for the dignified, confidential and compassionate care they need.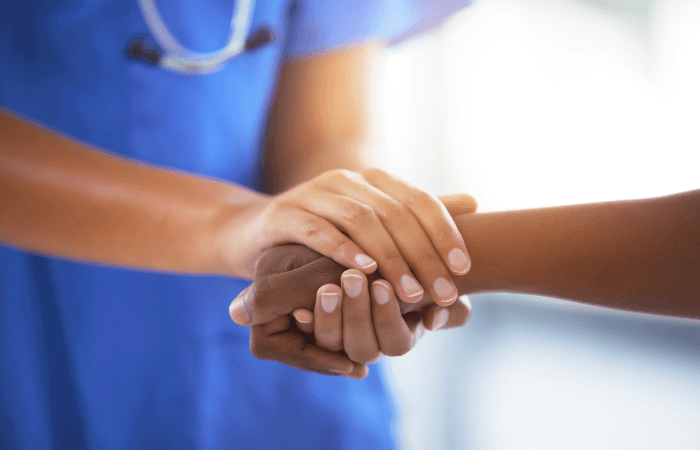 Along with our sisters hospital in Eau Claire, HSHS Sacred Heart Hospital, and our outpatient partner, Prevea Health, we provide inpatient and outpatient assistance for people of all ages — children, adolescents and adults.
What You Need to Know
Our Behavioral Health Center is an acute (in hospital) mental health program that provides comprehensive short-term care. It serves people who are in crisis and facing serious mental health concerns. Patients are accepted on either a voluntary or involuntary basis.
Outpatient behavioral health services are offered by Prevea Behavioral Care. With several locations across the Chippewa Valley, Prevea's Health's behavioral care team is dedicated to improving the quality of life for patients with confidential care in a supportive, nurturing and therapeutic environment.
Marriage and relationship issues
Children, adolescent and adult behavior issues
Parenting, blended family and divorce issues
Grief/loss
Abuse
Addiction
Depression, including postpartum depression
Obsessive compulsive disorder (OCD)
Trauma, including post-traumatic stress disorder (PTSD)
Sexuality and identity issues
Stress management
Work/employment problems
Employee assistance program
Help coping with:
Chronic pain
Heart health
Sleep disorders
Fertility issues