Palliative Care for In-Patients
Being faced with a serious, chronic or life limiting illness can affect you or your loved one in many ways.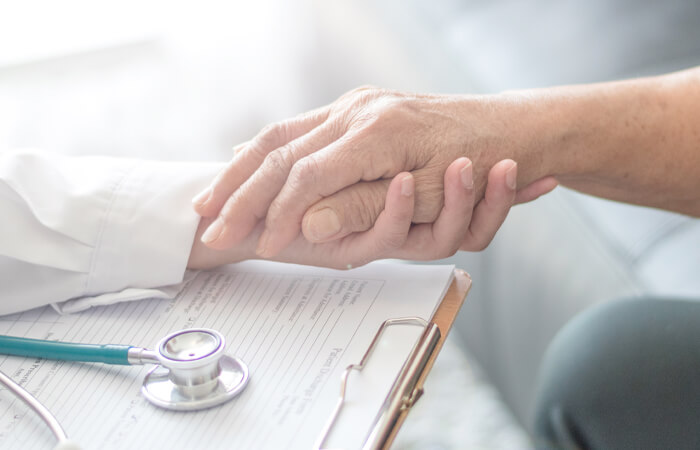 Palliative care is specialized medical care for people with serious, chronic, and life-threatening illnesses. It focuses on providing patients with relief from the symptoms, pain and stress of illness—whatever the diagnosis.
The goal is to improve the quality of life and provide for the physical, emotional and spiritual needs of people and families facing serious illness. Palliative care at Sacred Heart Hospital is free of charge and open to anyone who has a life limiting, advanced illness or injury, whether active treatment has been completed or is just beginning. Palliative care can begin as soon as someone is diagnosed with a serious illness, and can take place at the same time they continue to pursue a cure.
Palliative care doesn't signal that a person has given up hope for a recovery. Instead it offers patients a way to better understand their condition and choices for care. It improves their ability to tolerate medical treatments and offers them and their families the ability to carry on with everyday life. For more information, call us at 715-717-4543.
What You Need to Know
We are dedicated to providing services that bring comfort and support to people with life limiting illnesses and their families.
Many people who seek our services have cancer, others may have advanced disease of the lung, heart or liver, advanced dementia, life-threatening stroke, advanced age, or head injury. Our services are open to them all, are free of charge and include:
monitoring pain and other symptoms
providing emotional support and education
helping individuals and families determine their desires for care and communicating those wishes to staff
watching over patients who are dying at the hospital and supporting their family through the process
providing planning and care for those who wish to return home for their last days
providing continuity of care and being available during every hospital admission and between hospitalizations for support or assistance by phone
assisting with completion of advance directive documents
helping with financial issues
Our team includes:
an advanced practice nurse certified in hospice and palliative nursing
a counselor licensed in marriage and family therapy
a clinical social worker
a board-certified palliative medicine physician
The team works together with each patient's other doctors to provide an extra layer of support. This type of support is appropriate at any age and at any stage in a serious illness.