Medical/Surgical and Progressive Care Unit
The medical/surgical and progressive care unit at HSHS St. Joseph's Hospital provides compassionate care for patients and families using the latest technology and advanced monitoring equipment.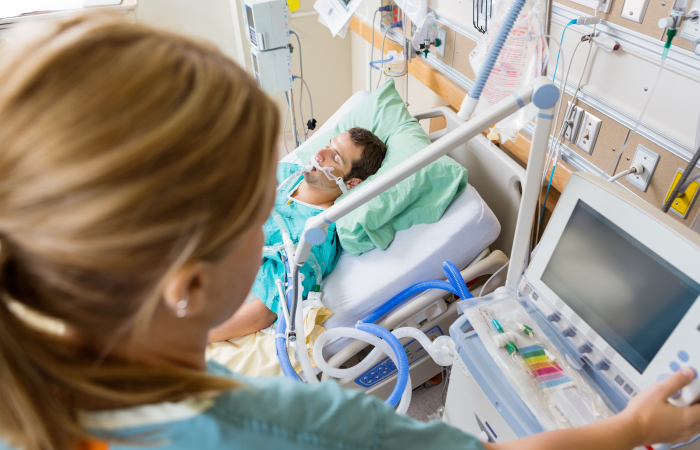 Every room in the intensive care unit is private, equipped with the latest monitoring capabilities, and provides space for family and private interactions between the patient and the health care team.
Patients experiencing medical and surgical challenges to their health and requiring around-the-clock intensive care are continually monitored by a team of experienced health care professionals including physicians, nurses, pharmacists, dietitians, social workers, chaplains and respiratory therapists.
Our medical/surgical and progressive care unit patients receive a 3:1 patient to registered nurse staffing ratio so that every patient is assured the highest level of care.
Monitoring
Specialized monitors located in the medical/surgical and progressive care unit are also available to monitor telemetry patients requiring close cardiac observation throughout the hospital. This technology allows our care staff to collaborate with physicians and other nursing departments in the monitoring and treatment of patients experiencing changes in their cardiac rhythm.