Urology
Anyone affected by a urinary tract problem deserves the hope and opportunity to live a healthier, happier life.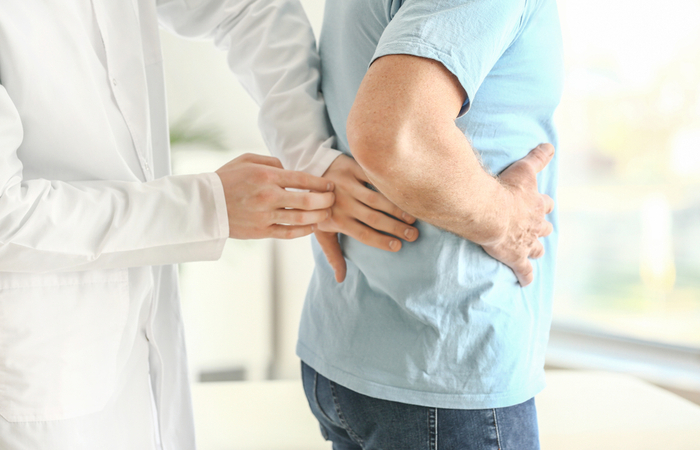 Committed to fulfilling our pledge, HSHS St. Mary's Hospital offers the most comprehensive urology care in the area through:
More physicians, specialties and areas of expertise
Access to preventative, diagnostic, therapeutic treatment and surgery procedures, including minimally invasive techniques.
Expertise in sub-specialty areas, including incontinence, prostate diseases, oncology, male infertility and sexual dysfunction, kidney cancer and bladder dysfunction
Excellent patient outcomes, with personalized care for men and women
For more information please call 217-464-1300.
What You Need to Know
The exceptional physicians that practice at HSHS St. Mary's Hospital are skilled in the diagnosis and treatment of the following urological concerns and conditions. Many of these can be treated in the office or through minimally invasive surgery at HSHS St. Mary's Hospital.
Adrenal Cancer
Bedwetting
Bladder Cancer
Bladder Control Problems
Bladder Prolapse (fallen bladder)
Bladder Slings (Bladder lifts or suspensions)
Blood in Urine (Hematuria)
Botox Bladder Injections
Circumcision
Circumcision Care
Cystoscopy (scope evaluation of bladder)
Enlarged Prostate (Benign Prostatic Hyperplasia or BPH)
Erectile Dysfunction
Female Urology
Interstim (Bladder Pacemaker)
Interstitial Cystitis (IC)
Kidney Cancer
Interstitial Cystitis (IC)
Kidney Cancer
Lithotripsy and Laser Procedures for Kidney Stones
Male Infertility
Male Sexual Health
Microsurgical Varicocelectomy
Penile Implants
Penile Self-Injection
Prostate Cancer
Prostate Cancer Screening
Prostate Diseases
Prostate Ultrasound and Biopsy
Radioactive Seed Implantation
Sperm Washing
Testicular Cancer
Urinary Leakage
Urinary Stone Disease
Urinary Tract Infections (UTI)
Urodynamics Testing (functional testing of bladder)
When you come to HSHS St. Mary's Hospital, you will be cared for by a friendly and skilled team of nurses and office staff. You will find that every provider is dedicated to providing you with exceptional medical care—care that includes personalized treatment for your medical concerns delivered with professionalism and compassion.
Q. Do urologists perform circumcisions? Does circumcision require anesthesia?
Yes, urologists can perform circumcisions on infants, children and adults. Anesthesia is oftentimes used for circumcisions. Please talk to your urologist for more information.

Q. Do the urologists perform vasectomies?
Because HSHS St. Mary's hospital is a ministry of the Catholic Church; the urologists do not perform vasectomies here. If you are interested in finding out more about a vasectomy, our urologists can refer you to the appropriate physician for more information.

Q. My husband had a vasectomy and now we would like to have children. Can a vasectomy be reversed?
Yes, vasectomy reversals are becoming more common. Although there are no guarantees of a successful pregnancy after a vasectomy reversal, we have had good success rates with them. Please call one of our urologists to discuss your options for a vasectomy reversal.

Q. I think I have a urinary tract infection. What should I do?
Please contact a urologist and speak with a nurse regarding your symptoms. Generally speaking, you will be asked to make an appointment to come in to the office at which time your urine will be examined and if necessary, an antibiotic will be ordered for you.

Q. What is a varicocele?
A Varicocele is a dilated (enlarged) group of veins in the scrotum. Just like some people have dilated or "varicose" veins in their legs, some men have dilated veins in their scrotum. The dilated veins are filled with excess blood.

Q. I was referred to a urologist by my gynecologist/pediatrician/primary care physician. Will you work with him or her in managing my care?
Of course. All the urologists in Decatur have excellent relationships with the physicians in the Decatur area and are able to coordinate your care with your primary care physician, gynecologist, pediatrician or other specialist.

Q. Do all urology conditions require surgery?
No, not all urology conditions require surgery although all urologists are trained in surgery.

Q. If I need surgery, will I need to see a separate surgeon?
No, all urologists are also specially trained in surgery for all male urinary, genital and reproductive conditions as well as all urinary diseases among females. This includes conditions and diseases in pediatric patients as well.