HSHS Medical Group Awards Colleague of the Month to Amanda Visinia
HSHS Medical Group is pleased to award Amanda Visinia with our May Colleague of the Month Award. Amanda is an LPN at HSHS Occupational Health and Wellness at Caterpillar in Decatur, Illinois.
The Colleague of the Month is chosen from nominations submitted by fellow HSHS Medical Group team members. "Since Amanda joined HSHS Medical Group in 2019, she has been an exceptional colleague, coworker and nurse," her nominator said. "We are lucky to have her."
"I love the variety of nursing I am able to practice daily, from caring for patients with mild to significant injuries to responding to ERT calls on the shop floor," Amanda said. "Every day I walk in not knowing what will happen and everyday I learn something new."
In her spare time, Amanda love spending time with her family, camping, sewing and going out to dinner with friends.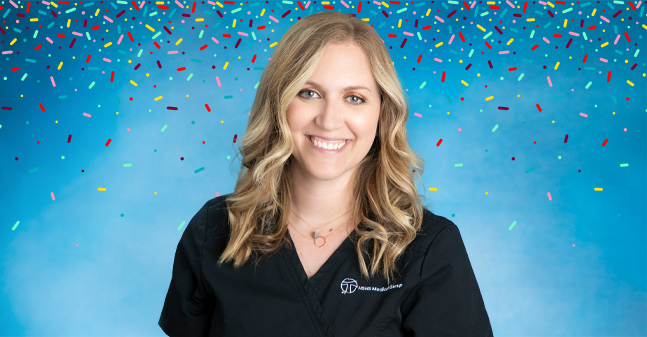 Media Contact
Lori Harlan
Divisional Director of Marketing, HSHS Medical Group