Virtual visits
Private and secure appointments from the comfort of your home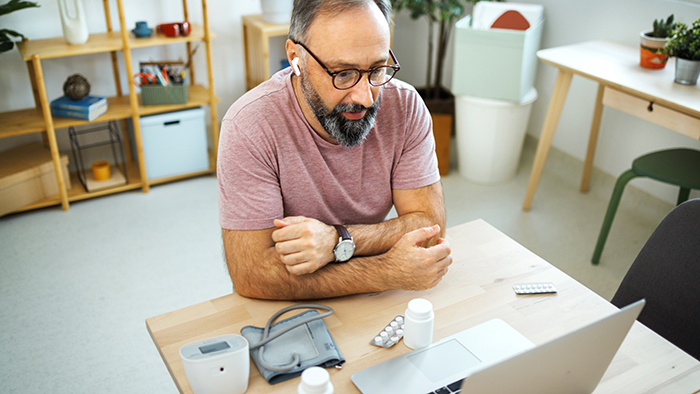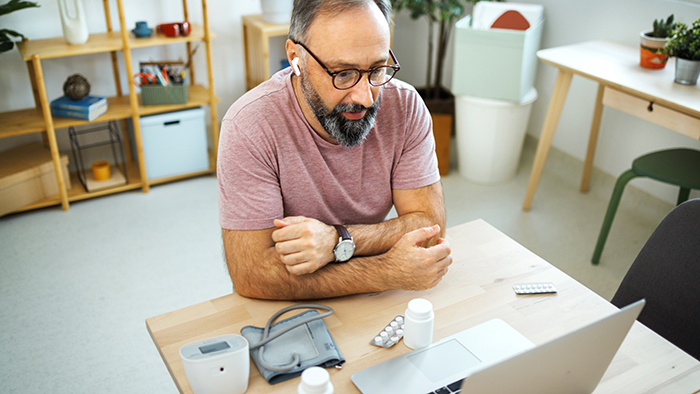 Appointments are private and secure from the comfort and convenience of your home, making it easy and safe for you to access your Prairie Physician and APC without coming into the office.
If you already have an appointment scheduled that qualifies, our office will contact you to transfer your visit to a virtual office visit. If you would like to schedule an appointment, please call 1-888-4-PRAIRIE (1-888-477-2474).
Frequently Asked Questions
A virtual office visit will require the same co-pay as if you are seeing your Physician and APC in the office. We recommend you contact your insurance company for details on how much they cover for virtual office visits.
Yes. During your visit, your Physician and APC will be able to access your medical records, prescribe medication and order any services as they would in a typical office visit.
You will need a smart device (such as a smartphone, tablet or computer with camera and audio capabilities). Patients who do not have a smart device with a video option can talk to their doctor's office about how they can conduct other types of visits.
Please also have your list of medications and any other information you would share with your doctor in a typical office visit.
The length of your visit will vary depending on your health care Physician and APC and the reason for your appointment.