Diabetes Education
Successfully control and manage your diabetes with our diabetes self-management program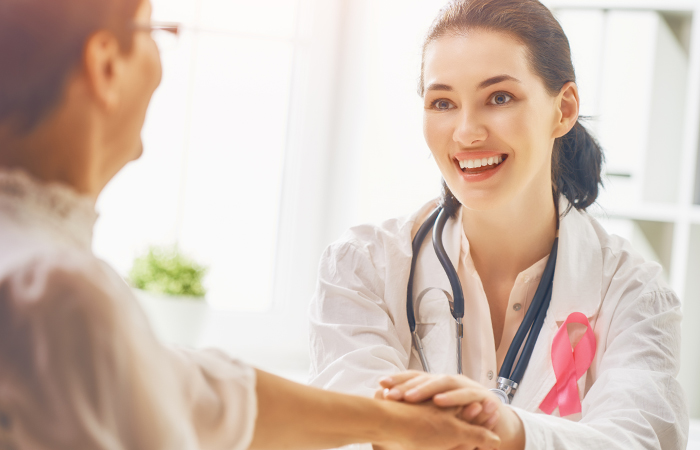 When you're diagnosed with diabetes, it's easy to feel like your life will be controlled by the disease. But take heart – your life is your own, and great resources are available close to home to help you successfully manage diabetes and live your life the way you want to.
You'll find them easily accessible at the Diabetes Self-Management Program from St. Joseph's in Breese.
Whether you're newly diagnosed and just beginning your journey with diabetes, struggling day to day with uncontrolled blood sugar or simply want to learn about new or different management techniques, you'll find the answers and support you need here. The Diabetes Education team helps you with understanding your diabetes and assists you managing it through medication, diet and exercise.
The Diabetes Education program at our ministry has been recognized by the American Diabetes Association, meeting national standards as developed and tested under the National Diabetes Advisory Board. This allows Medicare to cover the cost of diabetes education and dietitian consultations for people with diabetes. Upon referral, consult your insurance provider to ask if you are covered.
Licensed dietitians on our clinical nutrition team are available to help with special diets and weight management. We offer counseling appointments with our licensed dietitians at St. Joseph's Breese and Highland and Holy Family Greenville. Appointments are scheduled Monday through Thursday from 8 a.m. to 3:30 p.m.
In addition to patient and family support, our Diabetes Education Team offers outreach and screening opportunities, including:
Safe at School programs to educate teachers and staff how to recognize and respond to high and low blood sugar issues in children,
Annual KidneyMobile visits to provide free kidney and diabetes screenings in conjunction with the National Kidney Foundation of Illinois,
Free finger sticks, low-cost A1C testing and blood glucose screening at the hospital's Community Health Fairs offered each spring and fall,
Spanish interpreters providing special educational and screening opportunities to the underserved.
St. Joseph's Hospital Breese sponsors a Diabetes Support Group on the first Monday of each month. If the first Monday is a holiday, the meeting is moved to the second Monday of the month. You can also join our Facebook Support Group by searching Diabetes Support Group: Bond, Madison, and Clinton Counties.
Your diabetes diagnosis
Making healthy food choices
Monitoring your blood sugar and identifying patterns
Potential complications from diabetes
Medications used to manage diabetes
Incorporating physical activity into your life
Problem solving
Healthy coping
Reducing risks factors
Type 1, when the body's pancreas fails to produce insulin
Type 2, when the body does not make enough insulin or cannot properly use the insulin that is made
Gestational, when a woman develops elevated blood sugar levels during pregnancy