Volunteer
Volunteers are key members of the HSHS Good Shepherd Hospital family. They help carry out the hospital's healing mission while demonstrating the hospital's values of Respect, Care, Competence, and Joy.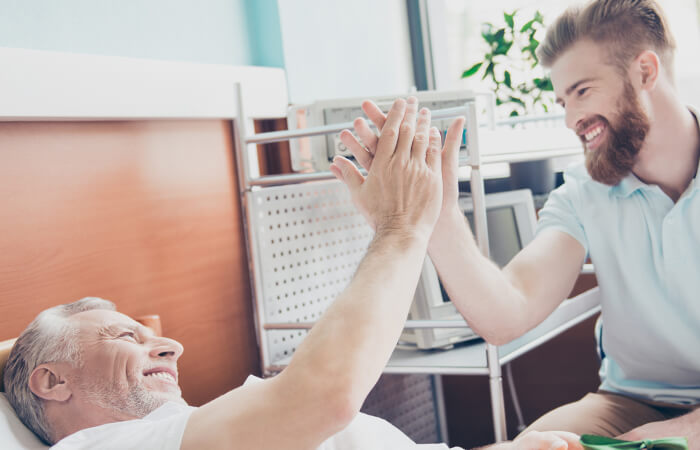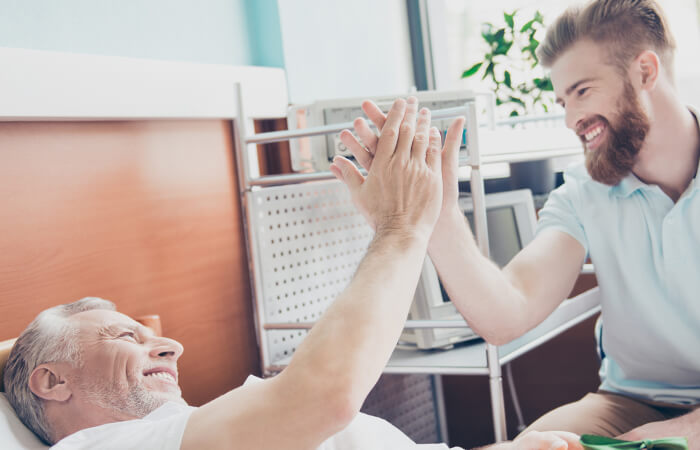 Greeting is an important service at HSHS Good Shepherd Hospital. Visitors are often greeted with their first smile by volunteers. These volunteers come from within our community as people who want to give back their time and talents to their neighbors and friends. They contribute to the whole healthcare experience as they frequently touch the lives of others during difficult times. Volunteers brighten the days of patients, family and staff with kindness.
Their collective contributions of time and talent fulfill a need in our community to contribute care and compassion to those we serve. Helping others is highly rewarding, too. If you believe you would like to join our team of excellence as a volunteer please call 217-774-3961 extension 1141.