Laboratory Services
Experience and a dedication to quality patient care is the goal of laboratory services at HSHS Good Shepherd Hospital.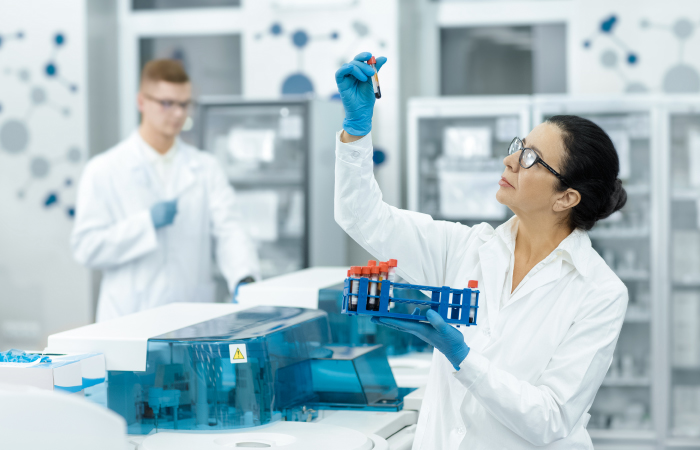 Our team is highly qualified, experienced, dedicated and committed to making your experience a pleasant one – while ensuring meticulous attention to your safety and care.

Laboratory Services focuses on meeting patient needs whether it is making arrangements for a blood draw to fit your busy schedule or answering questions about specific tests. Additionally, we are committed to fast reporting back to the provider who referred you for the lab tests initially. We understand the information we provide is essential to helping you and your doctor move forward with your care plan.
Laboratory Services
Aside from standard blood tests to check cholesterol and other health issues, we provide cholesterol screening, urine drug screens, HIV testing, blood banking, thyroid profiles, blood alcohol testing, RSV testing, MRSA screens, C-Difficile testing, bacterial culture identification and sensitivity testing. We also provide area employers with drug screen chain of custody collections for pre-employment, post accident or random drug testing, influenza A&B testing and rheumatoid arthritis testing.
The lab provides outpatient testing 24 hours a day. Main phlebotomy services are provided between the hours of 7:00 a.m. – 5:00 p.m. Patients are welcome to register for outpatient laboratory services anytime; however, in order to provide exceptional care for every patient, we want you to know that a longer wait time may be incurred outside our main phlebotomy hours.
The Laboratory can be reached at
217-774-3961 ext 5600
. Our Laboratory Manager can be reached at ext
5630
.