Podiatry
The podiatric services offered at Good Shepherd is a partnership with some of the finest podiatric surgeons in the region. From routine check-ups to major surgery the hospital and its partners are here for you.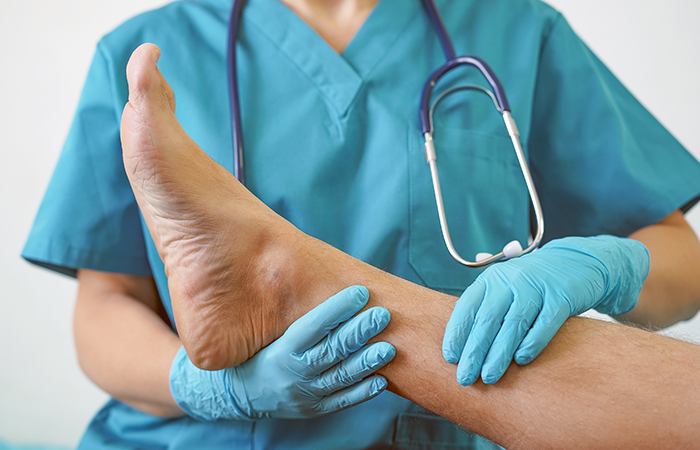 Speak with your primary care provider or specialist to schedule your podiatric care and surgical procedures at Good Shepherd Hospital.
Encompassing education, comprehensive foot and ankle care, foot and ankle fractures, trauma, sports injuries, diabetic wound care, minimally invasive procedures, same day surgery, advanced foot and ankle surgery, and a continuum of care through recovery, physical therapy, and home care, we bring all the conditions together for a rapid recovery.
Podiatric Surgery
Our multi-disciplinary team of skilled professionals is there to assist the surgeon and the patient to provide the greatest of care and safety for your surgery and recovery.
Podiatric surgical patients recover in rooms with comfortable furnishings with our caring professional surgery staff by your side. Physical therapy consults are common post-surgery in order for patients to receive convenient and timely treatments.