HSHS Medical Group Awards Physician of the Month to Shivani Sharma, MD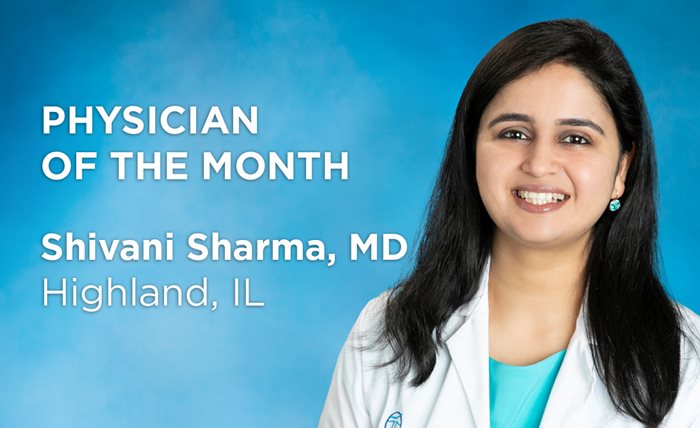 HSHS Medical Group is pleased to award Shivani Sharma, MD, with our April Physician of the Month Award. Dr. Sharma is a family medicine physician at HSHS Medical Group Family & Internal Medicine in Highland, Illinois.
The Physician of the Month is chosen from nominations submitted by fellow HSHS Medical Group team members. "Dr. Sharma shows she cares for her patients by being available to them," her nominator said. "She personally calls her patients with test results and makes them feel cared for."
"I love my patients. Everyday I learn something new from them, be it medicine or life lessons. I especially enjoy talking to my geriatric patients," Dr. Sharma said. "I try to understand the circumstances and challenges that come in the way of health and work with my patients to overcome them–my guiding principle always being Love all, Serve all."
When Dr. Sharma isn't helping her patients, she enjoys traveling, trying new cafes and playing badminton.
Media Contact
Lori Harlan
Divisional Director of Marketing, HSHS Medical Group