Orthopedic Surgery
HSHS Medical Group has a team of orthopedic specialists who want to keep you on the move. From non-surgical treatments like injections and physical therapy to total joint replacement surgery, we have you covered.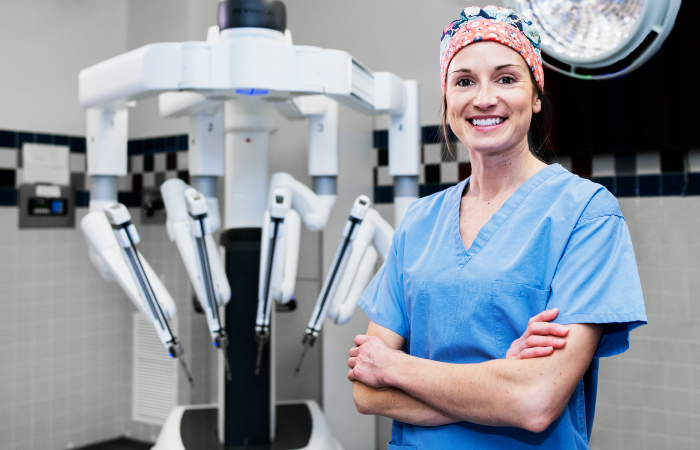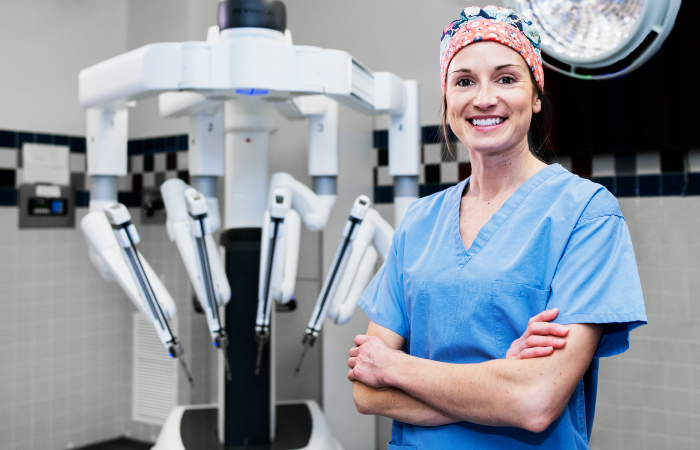 It's important to keep your joints moving, so our team performs joint replacement surgeries for the hips, knees, shoulder, hand and finger. We also offer non-surgical options such as joint injections.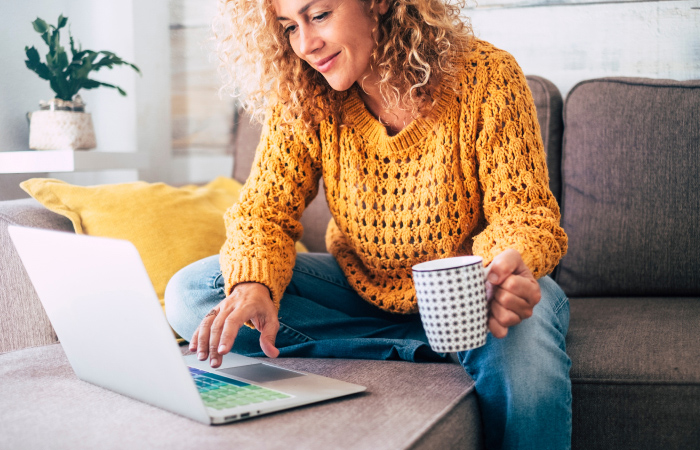 Find Care
Search the HSHS physician and provider directory by clicking the button below.
The most common conditions seen in orthopedic surgery are:
Knee, hip or ankle arthritis
Fractures
Meniscal tears in the knees
Tendon/ligament/muscle problems; or distal bicep tears.
The orthopedic surgery team offers surgical and non-surgical treatment options to get you moving again.
Hand surgery most commonly deals with conditions and injuries including:
Carpal tunnel
Trigger finger
Tendonitis
Hand/wrist arthritis
Tendon/nerve lacerations
Tumors/ganglion cysts
In addition to injections and hand therapy, hand surgery uses minimally invasive surgery to perform small-joint arthroscopy and endoscopic nerve surgery. We also have advanced technology to perform microsurgery.
Our team can treat a number of hip conditions, including:
Osteoarthritis/arthritis
Fracture/injury
Tendonitis
Trochanteric bursitis
Whether you need a total hip replacement or are looking for non-surgical treatment options, our team can help
Some of the most common knee conditions we treat include:
Ligament injuries
ACL, MCL, LCL
Osteoarthritis (total knee replacement)
Meniscus tears
Cartilage injuries
Our team can perform total knee replacement surgery and also offer less invasive or non-surgical options to treat knee pain.
Common shoulder injuries and conditions we see are:
Rotator cuff injuries or disease
Labral tears
Bursitis
Dislocation
Fracture
Arthritis
For shoulder pain, our team can perform surgery or help you find a non-surgical solution.
In sports medicine, the most common conditions treated are:
Acute muscle/tendon/ligament injuries
Overuse/repetitive use injuries of tendons/muscles
Joint arthritis
Uncomplicated bone fractures
Although it's called sports medicine, our specialists see all types of patients; you don't have to be an athlete. Sports medicine offers non-surgical rehabilitation and injection treatments.
Click here to visit our Sports Medicine page.