HSHS St. Clare Memorial Hospital and Prevea Health provide fishing safety tips to help prevent injuries
June 08, 2023&nbsp
//&nbsp
Hospital News
Oconto County –
As anglers start venturing to the water across Oconto County this summer, HSHS St. Clare Memorial Hospital and Prevea Health are offering some health and safety tips to help prevent some of the most common injuries to fishing enthusiasts.
While fishing can provide relaxation and comfort during Wisconsin's warmer months, the activity can also present several potential safety and health hazards. Some of the most common fishing-related safety hazards include prolonged exposure to the sun, which can cause both cancer and heatstroke; cuts and scrapes from sharp objects like fishing gear and fish's teeth and fins; and slips and falls, both on boats and on shore.
The experts at HSHS St. Clare Memorial Hospital and Prevea Health recommend the following safety measures to help avoid injury and other health-related risks while fishing:
• Wear sunscreen (30+ SPF), long-sleeved clothing, hats and sunglasses to protect skin from UV rays
• Use caution when handling sharp objects like hooks, knives, and fishing gear
• Wear protective gloves when cleaning or grabbing fish
• Eat healthy snacks including fruits, lean proteins and carbohydrates to help prevent cramps and muscle fatigue
• Help eliminate tripping hazards by not leaving lines, rods and tackle on the ground
• Rather than putting a hand in a fish's mouth, use a hook remover or cut the line to help avoid cuts
• Pack a first aid kit, water, maps, flashlights and a radio or cell phone within the boat for emergencies
• Always tell friends or family where you are traveling to and when you anticipate returning
• Wear life jackets when on or near water
• Wear shoes rather than bare feet or sandals to help reduce the risk of slipping, falling and cuts
• Use caution around engines and winches, and keep limbs and clothing away from their moving parts
Dr. Al Salmi, Emergency Medical Director at HSHS St. Clare Memorial Hospital, says one of the biggest safety hazards related to fishing is not wearing a life jacket.
"Regardless of someone's age or swimming ability, wearing a well-fitted life jacket is a proven method to help anglers in crisis," says Dr. Salmi. "When someone falls into the water unexpectedly it can be difficult for them to put on a life jacket in the water, especially if the person was injured. Whether fishing in a boat or from shore, wearing a life jacket is a safety measure all anglers should embrace."
If a fishing-related injury were to occur while an angler was in Oconto County, options for local care are always available nearby. At HSHS St. Clare Memorial Hospital, located at 855 S. Main St. in Oconto Falls, the emergency department is open 24/7. For various less severe injuries, such as cuts without profuse bleeding but requiring stitches, minor joint injuries, and dehydration, the Prevea Urgent Care walk-in clinic on the campus of HSHS St. Clare Memorial Hospital is open 7-days a week. This team of healthcare experts is prepared to not only treat various injuries but also to offer guidance and support as a patient works their way through the recovery process of an injury.
About HSHS St. Clare Memorial Hospital
HSHS St. Clare Memorial Hospital serves Oconto Falls and the surrounding communities as a federally-designated critical access hospital with a 24-hour emergency department, urgent care, general, vascular and orthopedic surgical services, inpatient and outpatient surgical and diagnostic services, rehabilitation, oncology outpatient clinic and women's care. HSHS St. Clare Memorial Hospital, in affiliation with Prevea Health, has six regional health center locations in Gillett, Lena, Mountain, Oconto, Oconto Falls and Suring. HSHS St. Clare Memorial Hospital Pharmacies are located in Gillett and Oconto Falls. Founded in 1921 as Community Memorial Hospital, in 2014, HSHS St. Clare Memorial Hospital became the fourteenth hospital in Hospital Sisters Health System. As an affiliate of Hospital Sisters Health System, we draw on the history of St. Francis of Assisi as we move to continue serving the health care needs of our area in Christ's healing ministry, caring for all people. For more information about St. Clare, visit www.stclarememorial.org.
About Hospital Sisters Health System
Hospital Sisters Health System's (HSHS) mission is to reveal and embody Christ's healing love for all people through our high quality, Franciscan health care ministry. HSHS provides state-of-the-art health care to our patients and is dedicated to serving all people, especially the most vulnerable, at each of our physician practices and 15 local hospitals in two states - Illinois (Breese, Decatur, Effingham, Greenville, Highland, Litchfield, O'Fallon, Shelbyville and Springfield) and Wisconsin (Chippewa Falls, Eau Claire, Oconto Falls, Sheboygan, and two in Green Bay). HSHS is sponsored by Hospital Sisters Ministries, and
Hospital Sisters of St. Francis
is the founding institute. For more information about HSHS, visit
www.hshs.org
. For more information about Hospital Sisters of St. Francis, visit
www.hospitalsisters.org
.
About Prevea Health
Founded in Green Bay, Wis. in 1996, Prevea Health is a health care organization that provides high-quality, primary and specialty health care in 80+ locations across Northern, Eastern and Western Wisconsin in clinic and hospital settings. It is partnered with six Hospital Sisters Health System (HSHS) hospitals across Wisconsin to provide patients a system of highly-coordinated care, close to home: HSHS St. Vincent Hospital and HSHS St. Mary's Hospital Medical Center in Green Bay; HSHS St. Nicholas Hospital in Sheboygan; HSHS St. Clare Memorial Hospital in Oconto Falls; HSHS Sacred Heart Hospital in Eau Claire; and HSHS St. Joseph's Hospital in Chippewa Falls. For more information, visit
www.prevea.com
.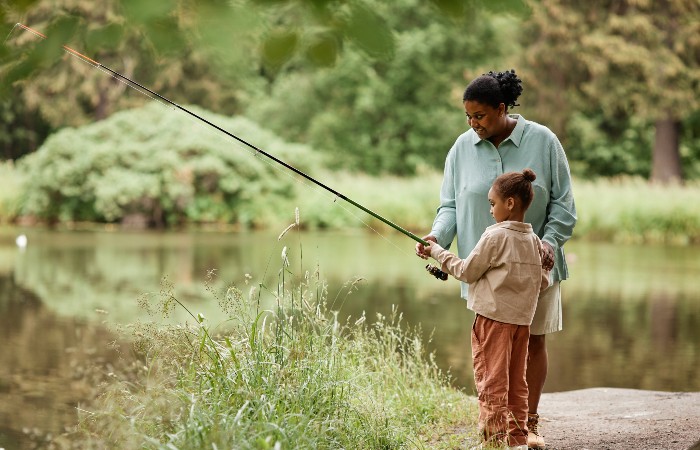 Media Contact
Angela Deja
Director, Public Relations and Communications