Health and safety reminders ahead of November's nine-day deer hunt
Oconto Falls – As hunters take to the woods, marshes and fields across Wisconsin for a traditional nine-day deer hunt in November, HSHS St. Clare Memorial Hospital and Prevea Health ask all to keep health and safety top of mind.
Injuries and life-threatening conditions bring deer hunters to HSHS St. Clare Memorial Hospital each year. Dr. Al Salmi, Emergency Medicine Director and physician at HSHS St. Clare Memorial Hospital, says undiagnosed heart disease, overexerting one's-self beyond their limits and being unprepared for the weather can be dangerous to a hunter's health.
"Cell phones and hunting partners can serve as a lifeline when health-related injuries occur in the heart of the woods," said Dr. Salmi. "Whether a hunter accidently cuts themselves, experiences chest pains or happens to twist their ankle - being able to ask for help is critical. The seriousness of these injuries can only get worse when a hunter finds themself unable to get help because they ventured out alone or didn't bring along a cell phone."
Some of the most common injuries associated with hunting are heart attacks, and broken bones and back injuries as a result of tree stand falls. According to the Wisconsin Department of Natural Resources, tree stand falls are more common than gun-related injuries and deaths for hunters. Dr. Sumon Bhattacharjee is a neurosurgeon at Prevea Health and performs surgery at HSHS St. Clare's sister hospitals in Green Bay: HSHS St. Mary's Hospital Medical Center and HSHS St. Vincent Hospital, which is a Level II Trauma Center. As someone who specializes in spinal injuries, he sees first-hand the devastating impact a fall from a tree stand can have.
"Over the years I have treated hunters for concussions, blood clots, spinal fractures and broken spines resulting from falls from tree stands," says Dr. Bhattacharjee. "Many of these injuries can be treated with surgery and long-term recovery plans, but often these patients have permanent damage to their spine and brain which completely changes their lives. I strongly encourage hunters be extremely careful and take all necessary steps to prevent these kinds of injuries."
Additional health and safety tips for hunters include:
Always wearing fall-restraint harnesses while in trees
Maintaining 3-points of contact with trees at all times while climbing
Bringing a first-aid kit along on hunts to deal with potential injuries
Taking intermittent breaks while hiking, dragging, and processing deer to decrease risks of a heart attack
Packing dry clothes, rain gear and wearing layers to help prevent the risk of experiencing hypothermia
Maintaining proper ventilation when using propane heat inside of cabins and enclosed deer stands to avoid carbon monoxide poisoning
For more information about deer hunting health and safety, please visit:
https://www.prevea.com/wellness-hub/blog-details/prevea-blog/2022/07/15/hunting-season-safety-tips
###
About HSHS St. Clare Memorial Hospital
HSHS St. Clare Memorial Hospital serves Oconto Falls and the surrounding communities as a federally designated critical access hospital with a 24-hour emergency department; inpatient and outpatient surgical and diagnostic services; cancer care; therapy and rehabilitation; wound care; the Almost Home Swing Bed program; and more. It was founded as Oconto Falls City Hospital in 1921 and became HSHS St. Clare Memorial Hospital in 2014 when it joined Hospital Sisters Health System (HSHS). As an affiliate of HSHS, HSHS St. Clare Memorial Hospital draws on the history of St. Francis of Assisi as it serves the health care needs of the region in Christ's healing ministry, caring for all people. HSHS St. Clare Memorial Hospital also has five rural health center locations in affiliation with Prevea Health in Gillett, Lena, Mountain, Oconto Falls and Suring; and operates HSHS Pharmacies in Gillett and Oconto Falls, and HSHS Prescription Services (remote dispensing sites) in Lena, Mountain and Pulaski. In 2022, HSHS St. Clare Memorial Hospital was named a Top 100 Critical Access Hospital in the U.S. by The Chartis Center for Rural Health. For more information about St. Clare, please visit:www.stclarememorial.org.
About Hospital Sisters Health System
Hospital Sisters Health System's (HSHS) mission is to reveal and embody Christ's healing love for all people through our high quality, Franciscan health care ministry. HSHS provides state-of-the-art health care to our patients and is dedicated to serving all people, especially the most vulnerable, at each of our 15 Local Systems and physician practices in Illinois (Breese, Decatur, Effingham, Greenville, Highland, Litchfield, O'Fallon, Shelbyville and Springfield) and Wisconsin (Chippewa Falls, Eau Claire, Oconto Falls, Sheboygan, and two in Green Bay). HSHS is sponsored by Hospital Sisters Ministries, and Hospital Sisters of St. Francis is the founding institute. For more information about HSHS, visit www.hshs.org. For more information about Hospital Sisters of St. Francis, visit www.hospitalsisters.org.
About Prevea Health
Founded in Green Bay, Wis. in 1996, Prevea Health is a health care organization that provides high-quality, primary and specialty health care in 80+ locations across Northern, Eastern and Western Wisconsin in clinic and hospital settings. It is partnered with six Hospital Sisters Health System (HSHS) hospitals across Wisconsin to provide patients a system of highly coordinated care, close to home: HSHS St. Vincent Hospital and HSHS St. Mary's Hospital Medical Center in Green Bay; HSHS St. Nicholas Hospital in Sheboygan; HSHS St. Clare Memorial Hospital in Oconto Falls; HSHS Sacred Heart Hospital in Eau Claire; and HSHS St. Joseph's Hospital in Chippewa Falls. For more information, visit www.prevea.com.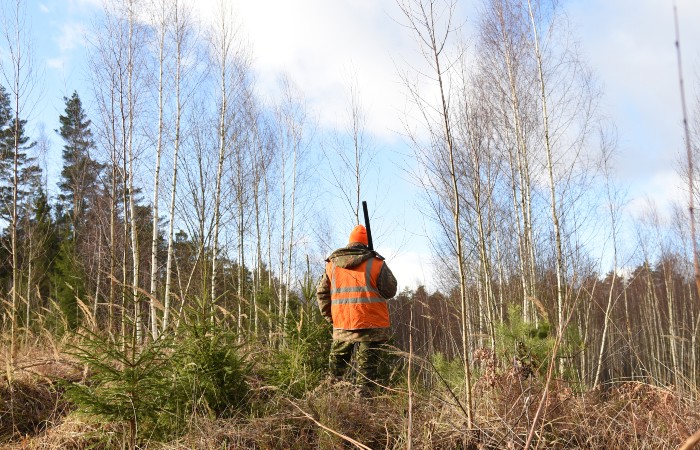 Media Contact
Angela Deja
Director, Public Relations and Communications