HSHS Pharmacy in Gillett to hold vaccination clinic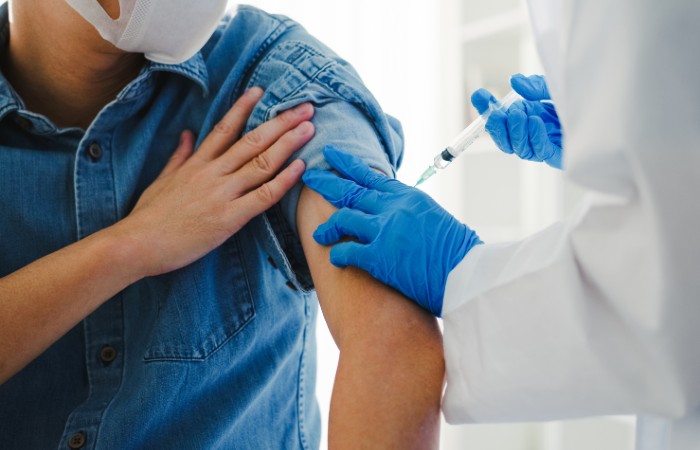 Gillett, Wis. — HSHS Pharmacy will host a seasonal vaccination clinic on Friday, Sept. 30, from 12 to 4 p.m., at its location within Pat's Market, 117 N. McKenzie St., in Gillett.
At the vaccination clinic, individuals aged 6 and up can receive a flu vaccine; shingles vaccine (Shinrix®); pneumonia vaccines (Prevnar 20®, Vaxneuvance®, Pneumovax 23®); tetanus booster (Boostrix®) and the hepatitis B vaccine (Engerix-B®).
While most insurance covers the cost of vaccinations, Shinrix® is not covered by Medicaid or senior care. Those interested in receiving any vaccination should check with their insurance company regarding their coverage plan and co-pay requirements. Individuals' insurance will be billed by HSHS.
Appointments for the vaccination clinic are recommended and can be made by calling (920) 848-6323. However, walk-ins are also welcome on the day of the vaccination clinic.
###
About HSHS Pharmacy and HSHS Prescription Services
With two traditional pharmacies (Oconto Falls, Gillett) and three prescription services sites (Lena, Pulaski and Mountain), Hospital Sisters Health System (HSHS) provides high-quality services in convenient locations. Our sites fill new prescriptions and refill existing medications, both in-person and through a free mail service. For more information about HSHS Pharmacy and Prescription services, visit: www.stclarememorial.org/pharmacy
About Hospital Sisters Health System
Hospital Sisters Health System's (HSHS) mission is to reveal and embody Christ's healing love for all people through our high-quality Franciscan health care ministry. HSHS provides state-of-the-art health care to our patients and is dedicated to serving all people, especially the most vulnerable, at each of our physician practices and 15 local hospitals in two states – Illinois (Breese, Decatur, Effingham, Greenville, Highland, Litchfield, O'Fallon, Shelbyville and Springfield) and Wisconsin (Chippewa Falls, Eau Claire, Oconto Falls, Sheboygan and two in Green Bay). HSHS is sponsored by Hospital Sisters Ministries, and Hospital Sisters of St. Francis is the founding institute. For more information about HSHS, visit www.hshs.org. For more information about Hospital Sisters of St. Francis, visit www.hospitalsisters.org.
Media Contact
Angela Deja
Director, Public Relations and Communications