March is Colon Cancer Awareness Month: Screening available in Oconto Falls
Oconto Falls – The American Cancer Society estimates colon cancer will take the lives of over 52,000 Americans in 2023, making it the second-leading cause of cancer-related deaths across the country. While colon cancer is both a preventable and curable disease if caught early, many may not be aware they qualify for colonoscopy screenings beginning at the age of 45, or earlier.
At HSHS St. Clare Memorial Hospital in Oconto Falls, Prevea Health gastroenterologist, Dr. Mohamed Azab regularly performs colonoscopies to screen for abnormal growths or polyps in the rectum and colon that could be, or may become, cancerous.
"We always hope not to find any polyps, but when we do, that is when the work begins," said Dr. Azab. "At that point, our goal is to remove all the abnormal growths in an effort to eliminate them before they become cancerous."
Detecting abnormal growths within the rectum and colon in their early stages is key to preventing the spread of colon cancer. In 2022, the U.S. National Cancer Institute estimated that more than 90% of people treated for early-stage colon cancer were alive five years after a diagnosis. Through regular screenings, beginning at the age of 45, Dr. Azab and his team in Oconto Falls can help patients discover potential signs of colon cancer early, allowing for easier treatment options with more successful outcomes.
"The risks for developing colon cancer continues to increase as you get older," said Dr. Azab. "Patients with no detected polyps and no family history are recommended to get screened every 10 years, but high-risk patients with a family history of colon cancer or personal history of colon polyps, may need to get a colonoscopy screening more frequently."
Dr. Azab recommends everyone at the age of 45 schedule their first colonoscopy, and those with a family history of cancer to speak with their doctor about potentially scheduling their screening even earlier. For more information about colonoscopy screening with Dr. Azab at HSHS St. Clare Memorial Hospital, please call (920) 429-1700.
For more information on how to prepare for a colonoscopy and what to expect during the procedure, please visit: https://www.prevea.com/wellness-hub/blog-details/prevea-blog/2022/07/05/preparation-for-colonoscopy
###
About HSHS St. Clare Memorial Hospital
HSHS St. Clare Memorial Hospital serves Oconto Falls and the surrounding communities as a federally designated critical access hospital with a 24-hour emergency department; inpatient and outpatient surgical and diagnostic services; cancer care; therapy and rehabilitation; wound care; the Almost Home Swing Bed program; and more. It was founded as Oconto Falls City Hospital in 1921 and became HSHS St. Clare Memorial Hospital in 2014 when it joined Hospital Sisters Health System (HSHS). As an affiliate of HSHS, HSHS St. Clare Memorial Hospital draws on the history of St. Francis of Assisi as it serves the health care needs of the region in Christ's healing ministry, caring for all people. HSHS St. Clare Memorial Hospital also has five rural health center locations in affiliation with Prevea Health in Gillett, Lena, Mountain, Oconto Falls and Suring; and operates HSHS Pharmacies in Gillett and Oconto Falls, and HSHS Prescription Services (remote dispensing sites) in Lena, Mountain and Pulaski. In 2022, HSHS St. Clare Memorial Hospital was named a Top 100 Critical Access Hospital in the U.S. by The Chartis Center for Rural Health. For more information about St. Clare, please visit:www.stclarememorial.org.
About Hospital Sisters Health System
Hospital Sisters Health System's (HSHS) mission is to reveal and embody Christ's healing love for all people through our high quality, Franciscan health care ministry. HSHS provides state-of-the-art health care to our patients and is dedicated to serving all people, especially the most vulnerable, at each of our 15 Local Systems and physician practices in Illinois (Breese, Decatur, Effingham, Greenville, Highland, Litchfield, O'Fallon, Shelbyville and Springfield) and Wisconsin (Chippewa Falls, Eau Claire, Oconto Falls, Sheboygan, and two in Green Bay). HSHS is sponsored by Hospital Sisters Ministries, and Hospital Sisters of St. Francis is the founding institute. For more information about HSHS, visit www.hshs.org. For more information about Hospital Sisters of St. Francis, visit www.hospitalsisters.org.
About Prevea Health
Founded in Green Bay, Wis. in 1996, Prevea Health is a health care organization that provides high-quality, primary and specialty health care in 80+ locations across Northern, Eastern and Western Wisconsin in clinic and hospital settings. It is partnered with six Hospital Sisters Health System (HSHS) hospitals across Wisconsin to provide patients a system of highly coordinated care, close to home: HSHS St. Vincent Hospital and HSHS St. Mary's Hospital Medical Center in Green Bay; HSHS St. Nicholas Hospital in Sheboygan; HSHS St. Clare Memorial Hospital in Oconto Falls; HSHS Sacred Heart Hospital in Eau Claire; and HSHS St. Joseph's Hospital in Chippewa Falls. For more information, visit www.prevea.com.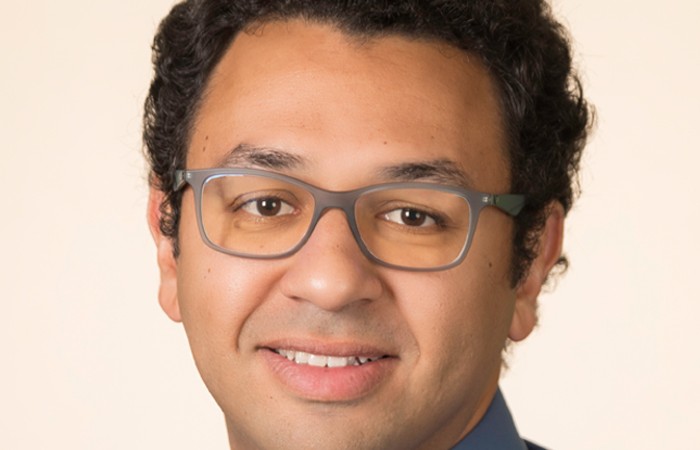 Media Contact
Angela Deja
Director, Public Relations and Communications