Prevea welcomes physician assistant, Mikaela Vollmar
Mountain – Prevea Health is pleased to welcome Mikaela Vollmar, PA-C, to the HSHS St. Clare Memorial Hospital Prevea Mountain Health Center, located at 14353 Hwy 32/64 in Mountain.
As a primary care provider, Mikaela specializes in routine care for children and adults; preventive medicine; health maintenance; screening, diagnosis and management of chronic disease; well-child exams; immunizations; women's care including Pap smears and pelvic exams; sports physicals; anxiety and depression; medication management; and skin procedures including incision and drainage of abscesses, lesions and mole removal, wart treatment and repair of minor lacerations.
"Growing up in northeast Wisconsin, I understand the importance of accessible health care in rural communities," said Mikaela. "I value a proactive, thorough and compassionate approach to patient care and want my patients to feel comfortable and confident when making decisions about their health. Honesty, trust, and respect are the foundation of strong patient-provider relationships, and I strive to always be an available resource to educate my patients and give them the knowledge and tools they need to maintain a healthy life."
Mikaela earned a Master of Science in Physician Assistant Studies from Bethel University and is certified by the National Commission on Certification of Physician Assistants. She joins a team of primary care physicians and providers who care for patients throughout Oconto County at HSHS St. Clare Memorial Hospital Prevea Health Centers in Oconto Falls, Suring, Gillett, Lena and Mountain.
Appointments with Mikaela can be made by calling (715) 276-1600 or online at: www.prevea.com
A comprehensive list of the services offered by Prevea Health and HSHS St. Clare Memorial Hospital in Oconto Co. can be found at: www.prevea.com/neighbors.
###
About HSHS St. Clare Memorial Hospital
HSHS St. Clare Memorial Hospital serves Oconto Falls and the surrounding communities as a federally-designated critical access hospital with a 24-hour emergency department, urgent care, general, vascular and orthopedic surgical services, inpatient and outpatient surgical and diagnostic services, rehabilitation, oncology outpatient clinic and women's care. HSHS St. Clare Memorial Hospital, in affiliation with Prevea Health, has six regional health center locations in Gillett, Lena, Mountain, Oconto, Oconto Falls and Suring. HSHS St. Clare Memorial Hospital Pharmacies are located in Gillett and Oconto Falls. Founded in 1921 as Community Memorial Hospital, in 2014, HSHS St. Clare Memorial Hospital became the fourteenth hospital in Hospital Sisters Health System. As an affiliate of Hospital Sisters Health System, we draw on the history of St. Francis of Assisi as we move to continue serving the health care needs of our area in Christ's healing ministry, caring for all people. For more information about St. Clare, visit www.stclarememorial.org.
About Hospital Sisters Health System
Hospital Sisters Health System's (HSHS) mission is to reveal and embody Christ's healing love for all people through our high quality, Franciscan health care ministry. HSHS provides state-of-the-art health care to our patients and is dedicated to serving all people, especially the most vulnerable, at each of our 15 Local Systems and physician practices in Illinois (Breese, Decatur, Effingham, Greenville, Highland, Litchfield, O'Fallon, Shelbyville and Springfield) and Wisconsin (Chippewa Falls, Eau Claire, Oconto Falls, Sheboygan, and two in Green Bay). HSHS is sponsored by Hospital Sisters Ministries. For more information about HSHS, visit www.hshs.org. For more information about Hospital Sisters of St. Francis, visit www.hospitalsisters.org.
About Prevea Health
Founded in Green Bay, Wis. in 1996, Prevea Health is a health care organization that provides high-quality, primary and specialty health care in 80+ locations across northern, eastern and western Wisconsin in clinic and hospital settings. It is partnered with six Hospital Sisters Health System (HSHS) hospitals across Wisconsin to provide patients a system of highlycoordinated care, close to home: HSHS St. Vincent Hospital and HSHS St. Mary's Hospital Medical Center in Green Bay; HSHS St. Nicholas Hospital in Sheboygan; HSHS St. Clare Memorial Hospital in Oconto Falls; HSHS Sacred Heart Hospital in Eau Claire; and HSHS St. Joseph's Hospital in Chippewa Falls. For more information, visit www.prevea.com.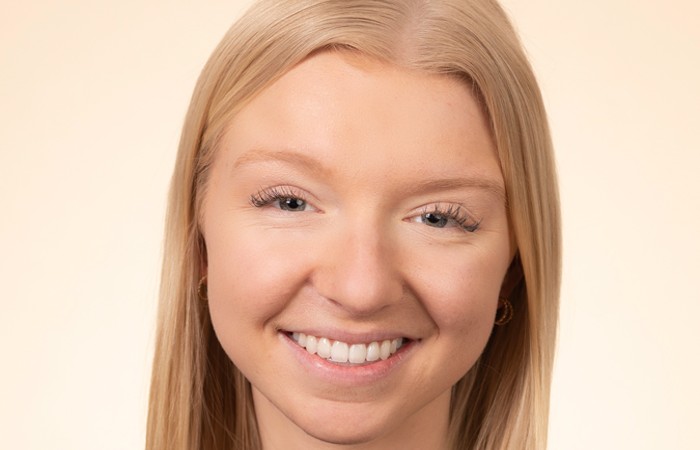 Media Contact
Angela Deja
Director, Public Relations and Communications