Visitor Guidelines
Thank you for all that you do to keep our patients and colleagues safe. It is important to note that we have visitor restrictions in place for this very reason. To read the latest visitor restriction guidelines, please click here.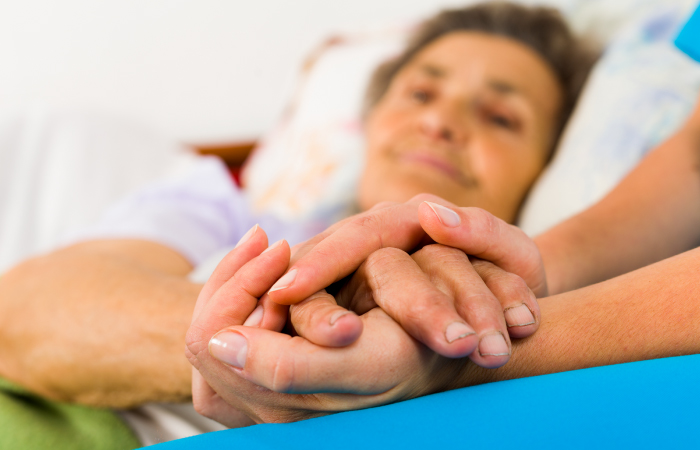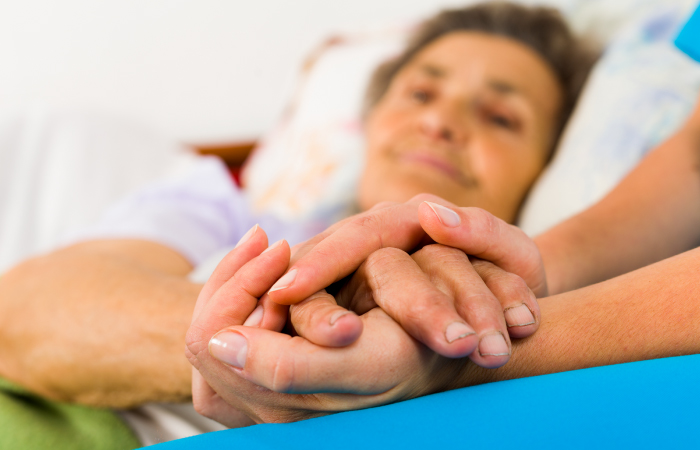 Important Information for Hospital Visitors
Family and friends are important for your healing process and visits are encouraged. We ask that visitors respect the patient's need for care and rest. The length of your visit should be determined by how the patient is feeling. If you have cold, flu symptoms, are not feeling well, or have been recently exposed to a communicable disease, it is better to call the patient than visit. If you feel that it is necessary to visit the patient, please request a mask from the nurse or Patient Registration to wear at all times while you are in the hospital. Pagers are available in some departments for family members who want to leave an area but need to be in contact with staff.

To enter the hospital after 8 p.m. visitors should use the Emergency Department entrance.

Health care information belongs to the patient and needs to be managed by the patient. Any personal information about a patients diagnosis and treatment must come from the patients physician, and that information will only be given to someone other than the patient with proper authorization.
Please follow the following guidelines before you arrive at the hospital:
Stay home if you are not feeling well
Understand our visitor policy
Please allow extra time for COVID-19 symptom screening and exposure upon arriving at the hospital
Plan to bring food and beverages as needed, or plan to order room service from a patient room
Save any phone numbers you might need for getting updates on your loved one
Clean your hands before leaving the patient room
Be safe!
Ample free parking is available at HSHS St. Clare Memorial Hospital.

Accommodations for relatives and visitors from out-of-town are available at nearby motels. Ask your caregiver about nearby options.
The Chapel is located near the hospital's main entrance on the first floor.
Mass times are posted outside of the Chapel. People of all faiths are welcome to our Chapel as a place for prayer and quiet reflection. The chapel is a gift we treasure, and we are pleased to share it with you. It symbolizes our belief that in all things God is present.
A tranquil and scenic garden is located to the right of the main entrance. A lovely, new seating area overlooks the greenery and a statue of St. Clare. Memorial bricks pave a pathway and recognize loved ones. Visitors are invited to sit and reflect or simply take in a moment of fresh air. Indoor seating overlooking the garden will be added to allow visitors a chance to enjoy the scene in winter.
For information on how to purchase a garden brick in memory of your loved one, contact the
HSHS St. Clare Foundation
.
A nurturing environment is important to health and healing. When a loved one is in the hospital, family members and friends can provide important support during the hospital stay and after the return home. We find that when family or friends are active in a patient's care, recovery is faster and the return home is easier.

HSHS St. Clare Partners in Caring Program offers this support. Patients, who could benefit from this program, are encouraged to select one individual who will be their Partner in Caring. This person will receive a badge that identifies him/her as a Partner in Caring for the length of the patient's stay. If you are interested in this program, please ask your nurse.
HSHS St. Clare Memorial Hospital provides free computer and internet access, located in the Surgical Services Waiting Area next to the SCMH Pharmacy. In addition, SCMH is pleased to provide free wireless capabilities in patient rooms and in main waiting areas. Wireless access makes it possible for individuals to bring their own laptops and continue to use these personal devices while they are at the hospital, free of charge.