Hospital Services
Doctors who specialize in caring for hospitalized patients.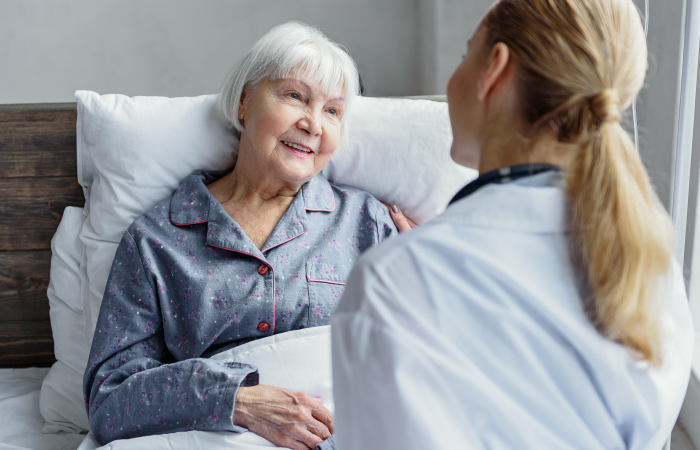 Our partner, Prevea Health, has a designated team of physicians called Hospitalists whose primary medical focus is caring for hospitalized patients at HSHS St. Clare Memorial Hospital, as well as our sister hospitals, HSHS St. Vincent Hospital and HSHS St. Mary's Hospital Medical Center in Green Bay and HSHS St. Nicholas Hospital in Sheboygan.
Hospitalists are medical professionals specializing in the care of patients during their hospital stay. These highly skilled physicians play a crucial role in coordinating and managing the comprehensive healthcare of patients admitted to HSHS St. Clare Memorial Hospital.
Hospitalists work in close collaboration with various specialists, nurses, and healthcare teams to ensure efficient and effective treatment plans are implemented. They are responsible for diagnosing and treating acute medical conditions, monitoring patients' progress, ordering and interpreting diagnostic tests, and adjusting treatment regimens as needed. Additionally, hospitalists provide valuable support to patients and their families, explaining medical procedures, addressing concerns, and offering emotional support during challenging times. Their expertise in hospital medicine and dedication to delivering compassionate care contribute significantly to improved patient outcomes and a smoother hospital experience.
Services
Hospital care 24 hours a day, seven days a week
In-patient medical care when referred by your provider
Coordinating hospital tests and treatment programs
Consulting with sub-specialists
Intensive care