Pharmacy and Prescription Services
We're close by for all your prescription needs. Whether you need to fill a new prescription or refill an existing prescription, HSHS Pharmacy and Prescription Services are here for you.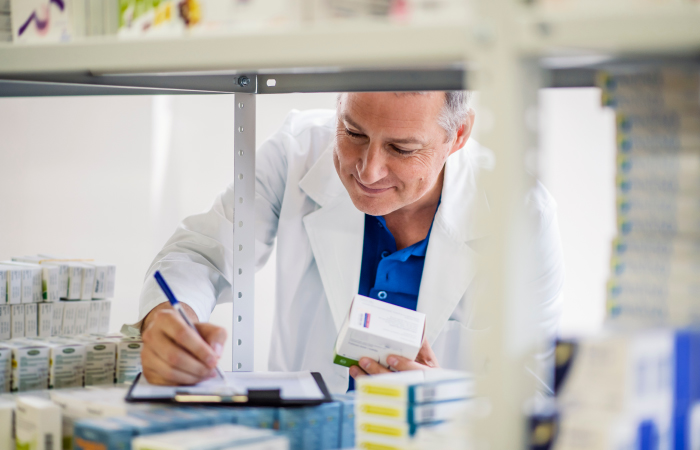 We offer a 24-hour automated refill line to help get you your prescription medications whenever you need them. With two retail pharmacies and four prescription services sites, we offer both prescription medications and over-the-counter drugs.
Most insurance plans accepted.
Services
Fulfillment of prescription drugs and over-the-counter medications
Mail delivery
A 24-hour automated refill line
Email notification alerts
Friendly and knowledgeable staff
Medication Therapy Management
HSHS Pharmacies
These locations are traditional retail pharmacies, featuring a pharmacist onsite.
Oconto Falls
Inside HSHS St. Clare Memorial Hospital
855 S. Main St.
Mon.-Fri.: 8 a.m. to 6 p.m.
Sat.-Sun: Closed
Gillett
Inside Pat's Market
117 N. McKenzie St.
Mon.-Fri.: 9 a.m. to 5 p.m.
Sat.-Sun.: Closed
HSHS Prescription Services
These locations operate as an extension of our traditional pharmacies, with experienced pharmacy technicians onsite. All operations are supervised by a pharmacist, who works off site, and verifies all orders. Patients speak directly with a pharmacist through video monitors.
Lena
Inside Prevea Lena Health Center
200 S. Rosera St.
Mon.-Fri.: 8:30 a.m. to 4:30 p.m.
Sat.-Sun.: Closed
Mountain
Inside Prevea Mountain Health Center
14353 Hwy 32-64
Mon.,Wed.,Fri.: 8:30 a.m. to 4:30 p.m.
Tues., Thurs.: Closed
Sat.-Sun.: Closed
Pulaski
Inside Prevea Pulaski Health Center
940 S. St. Augustine St.
Mon.-Thurs.: 9 a.m. to 5 p.m.
Fri.: 9 a.m. to 4:30 p.m.
Sat.-Sun.: Closed