Laboratory Services
HSHS St. Elizabeth's Hospital laboratory is a specialized service, which provides testing 24 hours per day, 7 days per week, to assure that patients' results are available as rapidly as possible.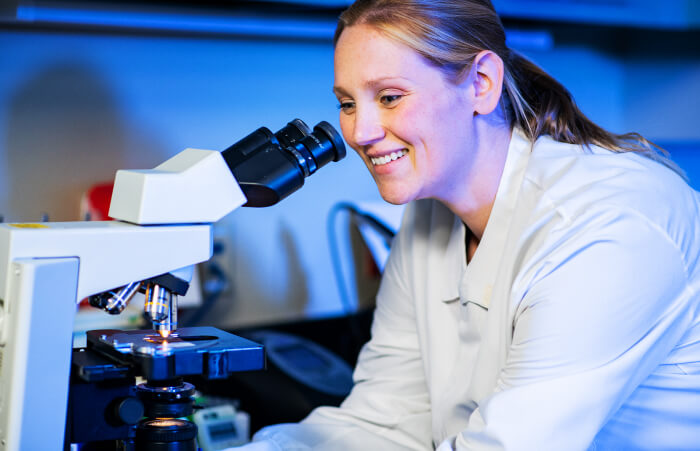 HSHS St. Elizabeth's Hospital Laboratory is accredited by the College of American Pathologists (CAP), and is licensed by CMS. Comprehensive clinical and anatomic pathology services will be available to members. The addition of these services is a continuation of the hospital's goal to provide integrated service to the patients and physicians we serve through both our main campus and outreach facilities.
HSHS St. Elizabeth's Hospital cares for the communities we serve and we look forward to continuing our mission of providing region leading, high-value health care to our patients.
For more information on the Laboratory Services, call 618-234-2120, ext. 21650.
Services & Testing Options
Blood bank
Chemistry
Cytology
Hematology
Histology
Microbiology
Phlebotomy
Serology
Urinalysis