Outpatient Therapy
St. Elizabeth's Hospital therapists and therapy assistants are highly trained in multiple specialties. Outpatient clinics serving the metro east community are located in Belleville, Edwardsville, Mascoutah, and 2 locations in O'Fallon.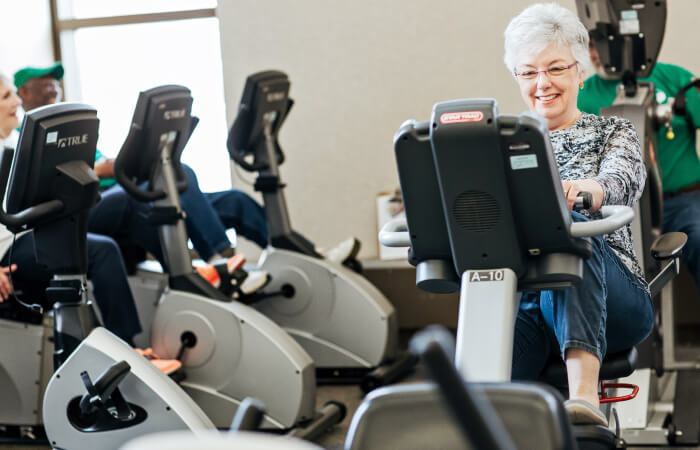 Restoring Function and Improving Quality of Life.
Our therapists are clinically trained experts that optimize your quality of life through personalized exercise prescription, hands on care/manual techniques, other unique specialty programs and education to allow you to understand your condition and improve your function.
Outpatient Therapy Locations
Our skilled therapists provide quality care to people of all activity levels and ages to empower them to live at their highest potential. Each patient will receive an individualized plan of care to help restore function and increase independence. Our outpatient therapy is available at five convenient locations.
Contact us at 618-624-3668 to set up an appointment.
Outpatient Therapy Services
Pregnancy and Post-Partum
Pelvic Pain – Female and Male
Bowel/Bladder dysfunction including Urinary and Fecal Incontinence, Constipation – Women, Men and Children
Lymphedema
Vestibular
Pediatrics
Chronic Pain
McKenzie treatment of spine
Concussion Care and Recovery
Parkinson's – including LSVT
Balance and Fall Prevention
Aquatics
Dry Needling
Specialized Orthopedics including golf and running
Pain neuroscience