Pregnancy and Infant Loss Support
Each year there are 900,000 early pregnancy losses, over 26,000 stillbirths, and approximately 19,000 neonatal deaths in the United States.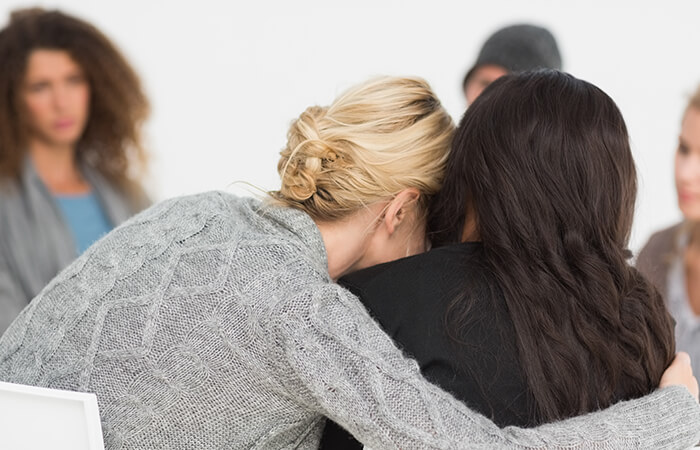 Too often, the grief and loss felt by parents may not be understood or accepted by society. Parents are often expected to simply pick up the pieces and move on - back to "normal" life. Even close friends and family sometimes struggle to understand the depth of emotions bereaved parents may experience which can both strain relationships and unnecessarily prolong the grief process.
Share provides support toward positive resolution of grief experienced at the time of/or following the death of a baby. This support encompasses emotional, physical, spiritual and social healing, as well as sustaining the family unit.
Share provides information, education and resources on the needs and rights of bereaved parents and siblings. The objective is to aid those in the community, including family, friends, employers, members of the congregation, caregivers and others in their supportive role.
Share connects you with others. When a baby dies, parents are often thrust into making many difficult decisions without any previous experiences to guide them. They often seek to validate their thoughts and to connect with others who have been through a similar experience.
Share is a community for the bereaved - a safe and supportive atmosphere where experiences, thoughts and feelings can be freely expressed. The families we serve gain a sense of wholeness when they realize that their pain and grief is not uncommon, but rather is something which nearly all bereaved parents feel.
Share Pregnancy & Infant Loss Support, Inc. is a national organization with over 75 chapters in 29 states. The mission of Share is to serve those whose lives are touched by the tragic death of a baby through pregnancy loss, stillbirth or in the first few months of life and offer a standard of personalized bereavement care through a lifetime of support, hope and healing – one family at a time.
For more information Call 618-234-2120, ext. 31260.