HSHS St. Francis Hospital's Surgery Center
Whenever you need inpatient or outpatient surgery, you can be assured that you will receive the highest quality care.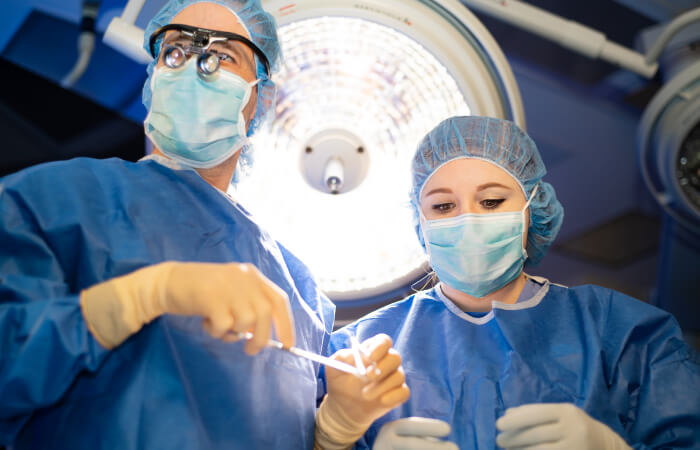 With more than 16,000 square feet of space, the Surgery Center has a spacious waiting/registration area; a private family consult room; four surgery suites and private pre- and post-operative patient rooms.
Two operating rooms are used for ear/nose and throat procedures and general and orthopedic surgeries. The other operating rooms are used for endoscopy and urology procedures.
The Ambulatory Surgery Unit within the Surgery Center has twelve private rooms for patients undergoing outpatient procedures.
For patient privacy and convenience, surgery patients are discharged through a separate exit near the visitor parking lot.
To learn more, call 217-324-8547.
Waiting Area
A television monitor in the lounge displays a special code for each surgery patient. The monitor shows the patient's progress every step of the way -- from registration, to surgery and discharge. Family members also can receive text messages about the patient's progress during surgery.
The surgery lounge also has a water feature, a coffee bar, a private consultation room and two private registration rooms.