Breast cancer rehabilitation now available
Many advances have been made in the diagnosis and treatment of breast cancer. Yet sadly, many cancer survivors, after surviving their disease, are unable to return to their pre-cancer lifestyle due to lingering effects of the disease and treatment.
HSHS St. Joseph's Hospital Breese physical therapist Laura Caudle, PT, CAPP-PELVIC, Cert. MDT, recently completed course work on breast cancer rehabilitation to offer specialized treatments to help women regain strength and movement, reducing the effects of cancer treatment.
Breast cancer rehabilitation involves physical therapy to treat any deficits resulting from cancer treatments or surgeries, maximizing the patient's quality of life and level of function. St. Joseph's Hospital rehabilitation services department also has occupational and speech therapists who can assist with effects of cancer treatment and surgeries. Together, all three therapy disciplines make up the hospital's Oncology Wellness program.
Some of the symptoms and conditions related to cancer treatment that physical, occupational and speech therapy as well as audiology services can assist with include:
Pain
Weakness
Fatigue (tiredness)
Neck and shoulder problems
Balance and walking difficulty
Lymphedema management (swelling)
Range of motion and mobility
Scar tenderness/tightness
Chemo-induced neuropathy
Post-mastectomy pain syndrome
Pelvic pain
Bladder/bowel incontinence
Memory and concentration problems
Swallowing problems
Difficulty with activities of daily living (bathing, dressing, grooming)
Adaptive and durable medical equipment recommendations
Hearing problems
For questions or more information about how breast cancer rehabilitation or any other services offered by the oncology wellness program may help you, contact HSHS St. Joseph's rehabilitation services at 618-526-5436 to learn more or schedule an appointment.
Therapy and audiology services are typically covered by Medicare, Medicaid and private insurance. Insurances may require a provider's referral for services. St. Joseph's rehabilitation and audiology services office staff will verify your insurance eligibility and coverage.
HSHS St. Joseph's Hospital offers outpatient therapy services at their HealthPlex at 14160 Jamestown Road in Breese and at their New Baden clinic at 211 East Hanover in New Baden.
Cancer Care Closet
The Cancer Care Closet at HSHS St. Joseph's Hospital Breese is available for all those dealing with cancer. The Cancer Care Closet offers free cancer kits include specialized comfort items for those going through treatment. They also have free wigs, hats, scarves, other head coverings through their wig loan program to individuals suffering from hair loss due to cancer treatments. For more information, contact Megan Korte, PTA, at megan.korte@hshs.org or call 618-526-5436. The closet is located in the St. Joseph's Breese HealthPlex.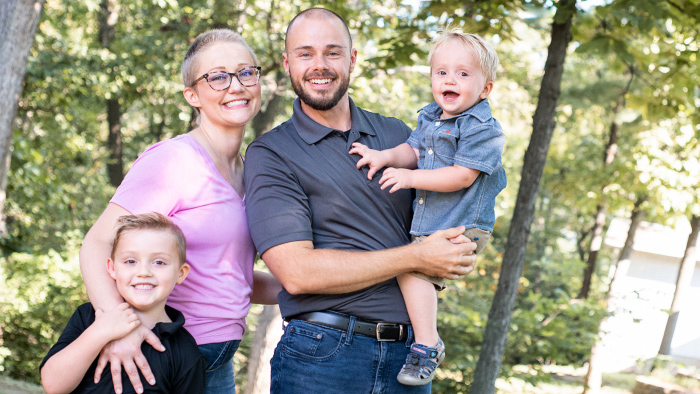 Media Contact
Ashley Gramann
HSHS Illinois Communications Manager