Golf Classic Friday, Aug. 11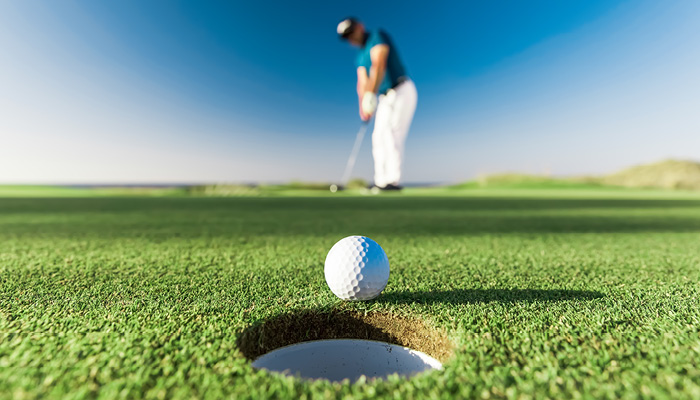 The HSHS St. Joseph's Hospital Foundation will be hosting their annual golf classic Friday, Aug. 11 at Bent Oak Golf Course in Breese. A rain date is set for Aug. 25.
The golf event will consist of a 7:30 a.m. flight and a 1 p.m. flight. Golfers will receive a boxed lunch and two complimentary drink tickets. Additionally, golfers can participate in skins, on-course contests and a golf ball drop.
Golf Ball Drop
Even those not interested in golfing at the event can support the HSHS St. Joseph's Foundation through the golf ball drop that will take place at 12:45 p.m. at the golf classic. Special thanks to the Breese Fire District, who will drop all the balls at a height above the hole.
Tickets for the golf ball drop are one ball for $20 or three balls for $50. Only 750 balls will be sold. The ball closest to the hole will win $2,500. If multiple balls go in the hole, the ball at the bottom of the hole will be determined the winner. Second and third place prizes will also be awarded. Winners will be shared on the St. Joseph's Hospital Facebook page at facebook.com/StJosephsBreese so you need not be present to win.
As a fundraising event, costs of the golf classic will be underwritten by sponsors who support the hospital and its health care initiatives. Brandon Pitts, philanthropy manager for HSHS St. Joseph's Hospital, shared, "Community support plays an integral role in enhancing the care St. Joseph's Hospital provides to our patients and community each year. The past few years, St. Joseph's Foundation supported our hospital with purchasing more than $300,000 in needed diagnostic, surgical and other medical equipment to enhance our Mission and the services we provide to our patients," he said. "Additionally, services such as the Friends Van free shuttle, the Cancer Care Closet and so much more are fully funded by donors each year."
Proceeds from this year's Golf Classic will be used to help recruit new doctors to the area and adding new cutting-edge technology that will help expand St. Joseph's health care services.
"We invite anyone interested in supporting our community hospital to consider sponsoring or participating in our golf event," said Pitts.
Area residents and community advocates who would like to become a sponsor, enter a team of four, or purchase golf ball drop tickets for the golf classic can register online or download a registration packet at stjoebreese.com/golf.
Media Contact
Ashley Gramann
HSHS Illinois Communications Manager