New 3D mammography installed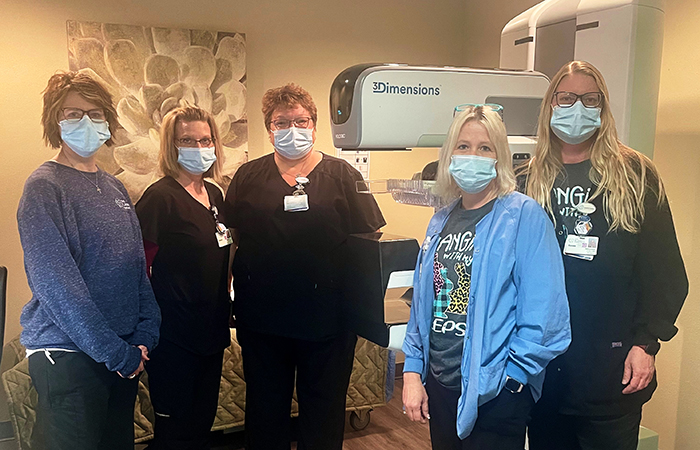 HSHS St. Joseph's Hospital Breese recently installed a new state-of-the-art Genius™ 3D Mammography™ machine by Hologic, Inc., to offer additional peace to mind to women in the area. Utilizing advanced breast tomosynthesis technology, Genius exams are clinically proven to significantly increase the detection of breast cancers while also decreasing the number of women asked to return for additional testing. St. Joseph's Hospital radiology colleagues shown with the new unit are (left to right) Michele Diekemper, RT (R); Cheryl Rakers, RT (R); Mary Siebert, RT (R); Chris Huelskamp, RT (R); and Renee Kohrmann, RT (R).
If you would like to schedule your 3D mammography exam at HSHS St. Joseph's Hospital Breese, please contact your provider for a referral and then call central scheduling at 618-607-5600.
Media Contact
Ashley Gramann
HSHS Illinois Communications Manager