New 3D mammography machine coming to Breese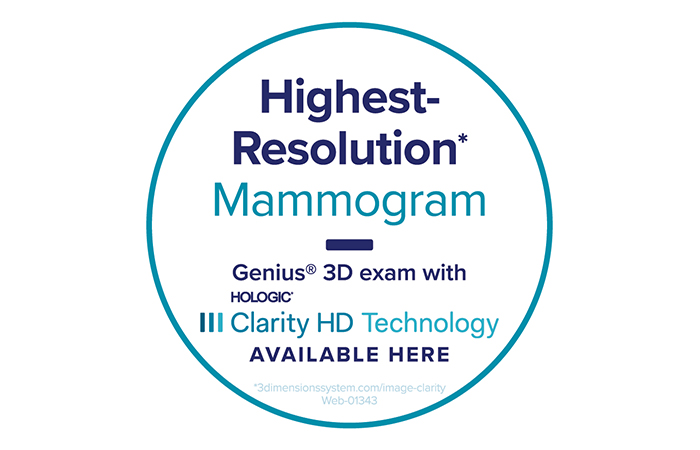 HSHS St. Joseph's Hospital Breese is excited to announce that they are installing a new Genius™ 3D Mammography™ machine. From March 6-14, the new machine will be installed, and mammography technicians will receive training.
The Genius™ 3D Mammography™ machine is developed by Hologic, Inc., a worldwide leader in women's health. Utilizing advanced breast tomosynthesis technology, Genius exams are clinically proven to significantly increase the detection of breast cancers while also decreasing the number of women asked to return for additional testing.
A Genius exam includes both 2D images and tomosynthesis scans. During the tomosynthesis-dimensional portion of the exam, an X-ray arm sweeps in a slight arc over the breast, taking multiple images. A computer then converts the images into a stack of thin layers, allowing the radiologist to review the breast tissue one layer at a time. A Genius exam requires no additional compression and takes just a few seconds longer than a conventional 2D breast cancer screening exam.
Researchers have found that:
The Genius™ 3D Mammography™ exam finds 20-65% more invasive breast cancers compared to 2D alone, an average increase of 41%.
Only the Genius™ 3D Mammography™ exam is FDA approved as superior for women with dense breasts compared to 2D alone.
The Genius™ 3D Mammography™ exam reduces callbacks by up to 40% compared to 2D alone.
"We are committed to offering state-of-the-art technology to ensure our patients receive the best care," shared Danielle Trame, director of the medical imaging department. "Our new machine will allow us to continue providing peace of mind to women in our area by detecting cancers in its earliest stages while also limiting having to call women back for second views."
If you would like to schedule your 3D mammography exam at HSHS St. Joseph's Hospital Breese, please contact your provider for a referral and then call central scheduling at 618-607-5600.

Media Contact
Ashley Gramann
HSHS Illinois Communications Manager