Welcome new board members
HSHS St. Joseph's Hospital Breese announces the addition of two new members to the hospital's Board of Directors. This brings the number of board members for St. Joseph's to eight.
Board members serve voluntarily and provide counsel and oversight on decisions that affect the organization's sustainable future and advance the mission.
St. Joseph's Hospital is pleased to welcome Dennis Middendorff and Tracy Millard to the Board of Directors.
"We are so pleased to welcome these new members to our Board of Directors, as their community involvement and talents will offer additional depth to our Board," said President and CEO Aaron Puchbauer. "All of our board members have different strengths that they bring to the table, and I am very grateful to have all of them supporting the hospital and our initiatives."
Dennis Middendorff is a retired resident circuit judge for Clinton County and a former member of the Clinton County Board. He also previously served as associate circuit judge of the 4th Circuit Court of Illinois, following his service as the state's attorney of Clinton County. He has many years of experience serving the local community in various volunteer and appointed roles.
Tracy Millard is the vice-president of human resources at Poettker Construction Company in Breese. She has served as a human resources consultant over the years and previously briefly served in human resources at HSHS St. Joseph's Hospitals in Breese and Highland. She is actively involved in volunteer activities in the Aviston community.
Other members of St. Joseph's Hospital's Board of Directors include:
Richelle Rennegarbe, PhD, Chair
Dennis Litteken, Vice-Chair
John C. Fridley, PhD, Secretary
Dr. Ann Doll-Pollard
Tom Frerker
Sister Anna Phiri, OSF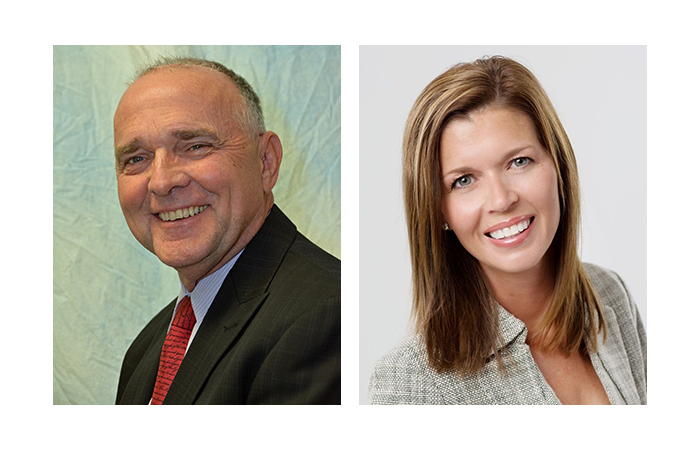 Media Contact
Ashley Gramann
HSHS Illinois Communications Manager