Emergency Services
When emergencies happen, HSHS St. Joseph's Hospital in Breese is here and ready to care for you.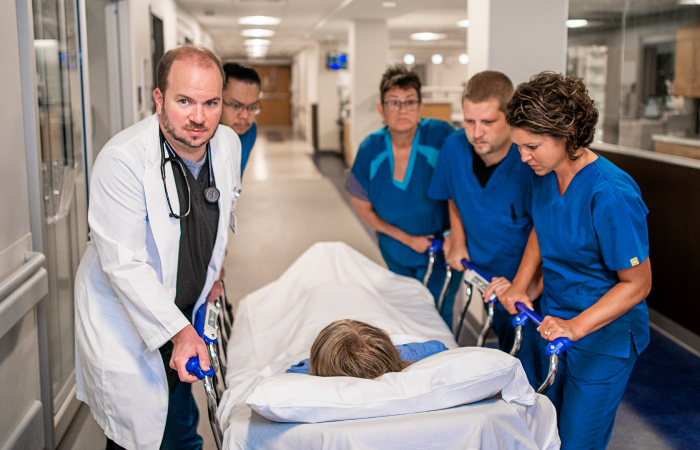 Our emergency department is staffed 24 hours a day, seven days a week by specially trained physicians and nurses, all of whom provide quality patient care for a wide range of concerns. We have access to a wide range of specialists either in-house or through advanced telemedicine to help diagnose and provide treatment for those requiring a higher level of care.
With leading edge technology at our fingertips, we can process x-rays, CT scans and other diagnostic tests accurately and quickly, allowing faster diagnosis and treatment in a wide range of other areas, including:
Stroke
Heart attack
Shortness of breath
Motor vehicle and other accidents
Broken bones
Abdominal pain
Lacerations
Mental health issues
and more.
Being part of a system of nine high-quality institutions in central and southern Illinois, which includes two advanced regional hospitals for those with more specialized health issues, means you can trust that we are ready to provide you timely treatment with the utmost care.
We continue our commitment to quality cardiac care by partnering with world-renowned cardiovascular specialists through the Prairie Heart Institute of Illinois. Prairie is a national leader in the innovation and development of new diagnostic and treatment procedures.
In any emergency, always call 911 or go to the nearest hospital emergency department.