Senior Renewal
We offer an outpatient program called Senior Renewal for adults (generally) 60 years and over who are dealing with issues such as depression, anxiety and "nerves."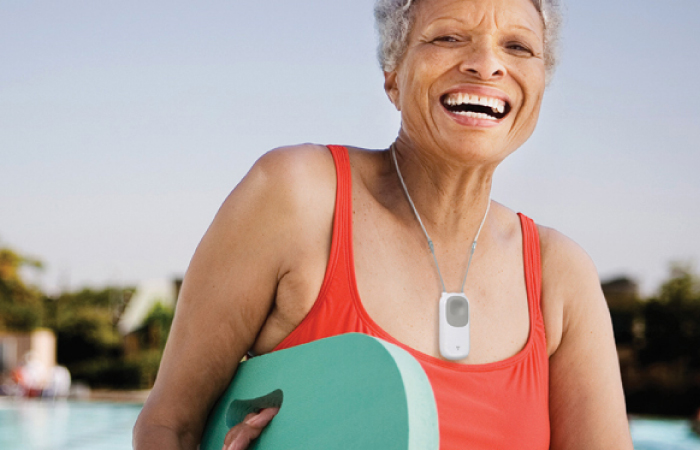 The program works to restore a sense of well-being and quality of life and helps participants return to the peak of their capabilities.
Senior adults often face unique emotional problems that can make life abnormally difficult. Growing old does not mean that emotional despair has to be accepted. The quality of life can be renewed as the feelings of despair and hopelessness are changed to hope, joy, and inner peace. Anxiety, depression, lack of motivation, and sadness due to grief can be minimized or resolved by effective treatment.
For details, call 618-526-5699
What type of services and sessions are available?
Services vary depending on each patient's specific circumstances, symptoms, and treatment goals. Options may include:
Individual counseling
Group therapy with other senior adults
Family therapy
Education by a specially trained nurse
Regular communication with family members
and others
These services are provided under the supervision of a specialty-trained physician who prescribes both the service level and the frequency of treatments.
Admission and Referral
To refer yourself, a patient or a loved one to St. Joseph's Senior Renewal, simply call our office. Our staff will request some information and will promptly schedule an appointment. All initial screenings are free of charge. We work closely with referring health care professionals so that timely communications can take place with families, physicians, social services agencies, and others.
What happens when I call for help?
When you call for help, you will be scheduled for a confidential assessment by a qualified professional. This can take place at HSHS St. Joseph's Hospital in Breese, in the privacy of your own home, or in a health care facility.
This assessment will determine the appropriate level of care based on the presenting symptoms and their severity. If you can benefit from treatment, you will be admitted into St. Joseph's Senior Renewal program.
Will my insurance pay for treatment?
St. Joseph's Senior Wellness treatment is covered by most commercial insurance companies and Medicare, as well as many supplemental insurance plans.