Specialty Clinics
More than 25 consulting physicians and allied medical professionals with a wide range of specialties are represented on the hospital Medical Staff.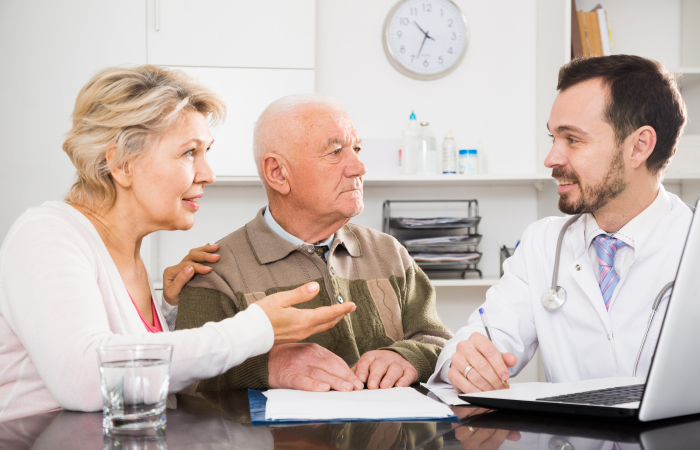 Many see adult and pediatric patients on a regular basis in the Specialty Clinics Building on the hospital campus.

For details, check the Physician Directory or contact Specialty Clinics at 618-526-8585. Parking for the Specialty Clinics Building has been designated on the East side or "behind" the building, when approaching from Holy Cross Lane. This parking area includes 47 regular and eight handicapped slots.
Specialties represented include:
Cardiology
Counseling
Gastroenterology
Nephrology (sees patients off-campus)
Neurology
Oncology (sees inpatients at the hospital, sees outpatients off-campus)
Ophthalmology (surgery performed here)
Orthopedic Surgery
Otolaryngology (Ear, Nose, Throat)
Physical Medicine/Rehabilitation
Plastic & Hand Surgery
Podiatry
Psychiatry
Pulmonology
Urology
Vascular Surgery
Nutritional Counseling
A licensed dietitian is available to help with special diets and weight management. Call 618-526-8585 for details.
Speech Therapy
Speech therapy is available through the Specialty Clinics. For information, call 618-526-8585.
Wig Loan Program
St. Joseph's Hospital has wigs, turbans or scarves available free to those experiencing hair loss.
Donations of these items are welcomed and may be left at the hospital Switchboard.

For more information, contact Specialty Clinics at 618-526-5417