Food Services
The Cafeteria is located on the Ground Floor.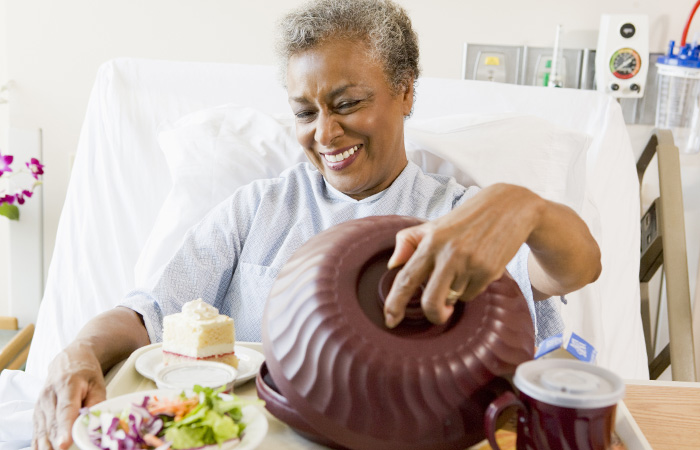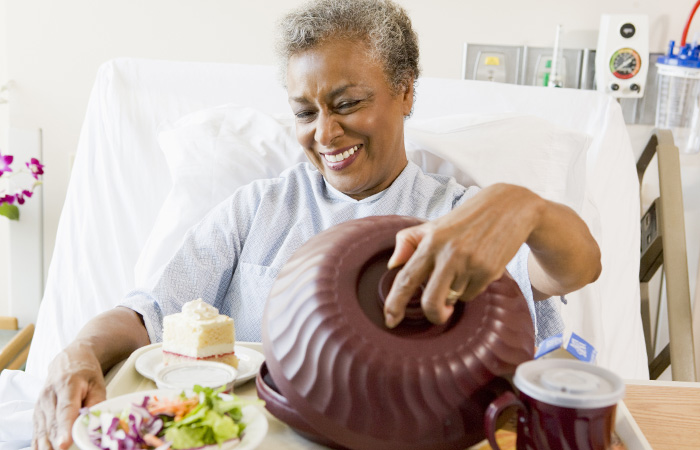 Breakfast: 7:00 to 9:00 a.m.
Lunch: 11:00 a.m. to 1:15 p.m. and on weekends and holidays from 11:30 a.m. to 1:00 p.m.
A microwave oven is available for your use in the Cafeteria
Room Service
For your comfort and convenience, HSHS St. Nicholas Hospital offers Room Service. Room Service lets you order what you want when you want it. You can call and order your meal when you are ready – just as you would if you were ordering Room Service at a hotel.
Once your doctor orders your diet, you may select your meal from the Room Service menu provided by your nurse. Room service is available from 6:30 a.m. - 6:30 p.m. and breakfast, lunch, and supper items are available during that time frame. If you prefer, you may order your meals for the entire day with one phone call.
How to place your room service order
To place your order, dial Extension 54690. We will prepare your meal and deliver it to your room within 45 minutes. You can request additional snacks, coffee, tea or soft drinks through your nurse. A registered dietitian is also available for consultation if you have any questions.
You must place an order to receive a meal. If you need help placing your order, a family member or someone from the nursing staff can help you. Your nurse may give you additional instructions about timing your meals around your medications, tests, and treatments.
Guest Meals
Family and guests are invited to have their meals with you in your room. The At Your Service room service option is available until 6:30 p.m. To place your guest meal order, dial Extension 54690. You can pay for the meal with cash. It will be delivered to the patient's room.
Vending Machines
Vending machines for food, snacks and beverages are located in the Cafeteria on the Lower Level. The machines are available 24-hours a day, 7 days a week.