Cardiac Services
HSHS St. Nicholas Hospital Cardiac Services offer comprehensive preventive, diagnostic and primary care for patients with all types of heart disease.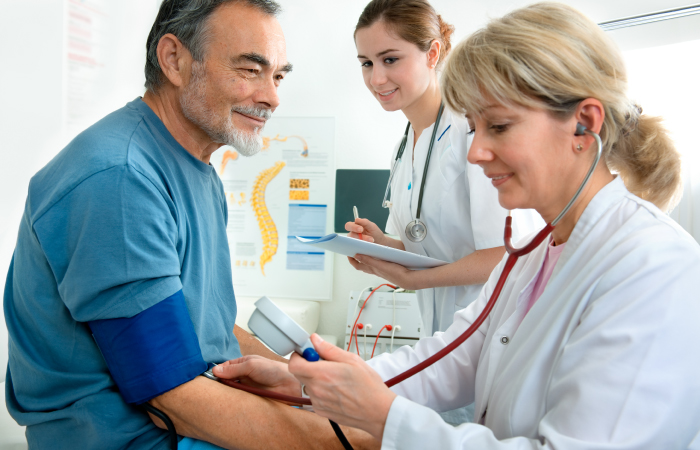 Care is tailored to each individual's needs and is provided by a multidisciplinary team of physicians, nurses, therapists, dietitians and other health care professionals. Our team of heart specialists provides a comprehensive range of services—right in your own backyard.
Individuals experiencing chest pain are quickly evaluated for appropriate treatment which may include thrombolytics (clot busters) to minimize damage to the heart.
Some individuals may be referred for diagnostic procedures such as stress tests, transesophageal echocardiograms, electrophysiology testing, tilt table studies, continuous blood pressure monitoring or cardiac catheterization. Such tests allow physicians to identify heart rhythm aberrations and determine valve function and the condition of heart muscle and coronary arteries.
HSHS St. Nicholas Hospital has partnerships with tertiary care facilities to provide an option for a seamless transition to advanced cardiovascular medicine, cardiac and vascular surgery, and vascular radiology care for patients who need these services.
Adult Cardiology Services
Diagnostic heart catheterization
Diagnostic echocardiography
Diagnostic stress testing
Heart failure management
Heart rhythm evaluation and management
Percutaneous coronary intervention (PCI)
Peripheral vascular care
Preventative cardiology