Inpatient Care
HSHS Holy Family Hospital's inpatient care offers skilled, compassionate care with a safe, comfortable room.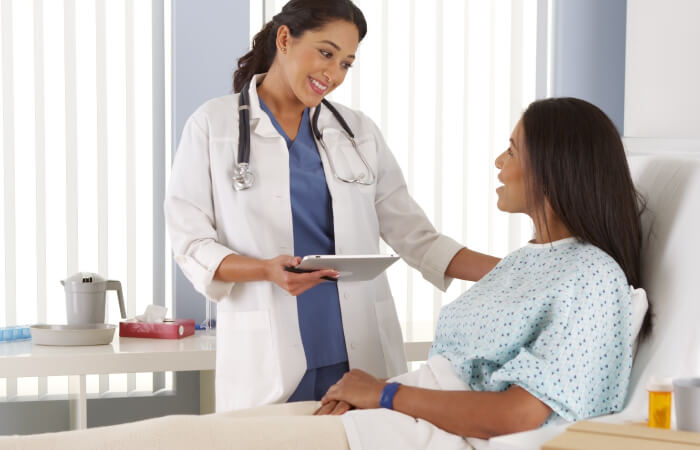 You want a safe, comfortable room, where you can rest and recover, treated by skilled, compassionate providers. It's all right here at HSHS Holy Family Hospital.

All inpatient rooms are private with large windows that offer direct views of nature, easily viewed from your bed. Our rooms are all on ground level.

Along with our hospitalist program, the unit provides registered nurses, LPNs and nurse assistants for clinical bedside care. Case managers and asocial worker is also available to support needs at discharge, and pastoral care provides emotional and spiritual support for the patient and their family during their stay.

The hospitalist program provides for daily physician care for our patients on the unit. They consult with the patient's personal physician to provide continuity of care for the patient. The hospitalists can be found on the unit daily 7 a.m. - 7 p.m. and are on call after hours for any patient need.